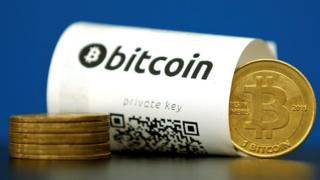 A collection of bitcoins worth about £8m, which had been confiscated by police in Australia, will be auctioned off in June.
The 24,518 bitcoins will be sold mostly in blocks of 2,000 – each with a value of about £680,000.
Ernst Young, the firm organising the auction, said the bitcoins had been "confiscated as proceeds of crime" but did not elaborate on the case.
One expert said the authorities had chosen a "safe" time to sell.
Australian newspapers have previously reported that 24,500 bitcoins were seized by police in the state of Victoria in 2013, after a man was arrested for dealing illegal drugs online.
In 2015, Victoria's Asset Confiscation Operations department "confirmed it had recently taken possession of 24,500 coins and would try to make the most of it", according to the Sydney Morning Herald.
'Significant amount'
"This is a
Read more ... source: TheBitcoinNews

News from Darknet