By Scott Tzu
The military coup that was reported in Turkey last night should be reason for concern on numerous levels. First, it is the first NATO-sponsored entity to ever have an attempted military coup. Second, it highlights a growing civil unrest across numerous geographies worldwide. Third, it should act as a stark reminder to investors and the public that sometimes, the unexpected simply does happen.
One of the most interesting concepts behind the stock market and the psychology of the stock market is dealing with the unexpected. It is what can make stocks jump wildly and it is what can make stocks swing to lows and crash. Volatility and the unexpected are undoubtedly not the friend of the stock market. In the case of the last two weeks, we have seen what shock to the upside looks like. In Turkey (and in Nice), we just got a stark reminder that the world isn't sunshine and rainbows all of the time.
This is why commentators spend most of their day watching the VIX. They are trying to gauge the market's sentiment or "fear" looking forward. Does the market expect volatility? This is important to know if you are trying to place your bets for the upcoming week, month, quarter, year or longer.
Civil unrest has done very little to affect equity markets this year. We have seen a bubble burst in China, we have seen terrorist attacks in the United States and overseas, and now we have seen an attempted military coup in Turkey. So far this year, equity markets, guided by the Federal Reserve and other central banks, have been able to shake off all of this news and plow higher.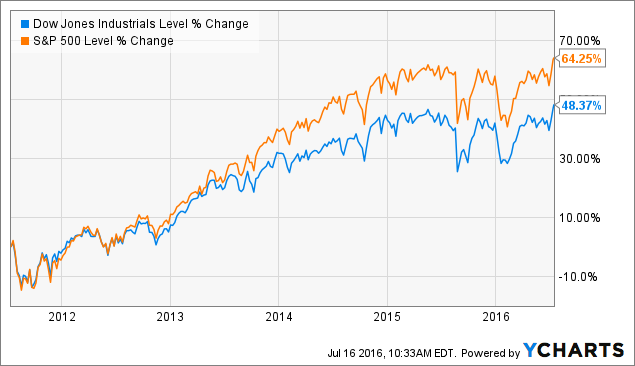 But an interesting side effect of yesterday's military coup was the second tier of headlines that started to break late last night. Turkish citizens were hitting banks and ATMs trying desperately to get their cash out from Turkish financial institutions. This seems to be the common element anytime there is unrest in any geography. We saw it with Cyprus years ago and we saw it with Greece years ago. We even started to catch a taste of a bank run in 2008 when the housing market collapsed.
A real run on the banks is something that we have never seen in the US anytime recently, and it would shake the very system and the very core of the United States economic landscape if it were to happen. Is it possible? Yes. Is it likely? Probably more than most think, but likely not in our lifetime. But in that event, don't you want to know that you have insurance or a hedge against this type of tragedy?
This is where we would have written about gold years ago, but where today bitcoin comes in. While five years ago, this may have been an article about the benefits of gold, we think the public understands with specificity exactly why holding gold can be a positive in these situations.
Bitcoin should now be looked at as not a successor to gold, but a complement to gold in an umbrella of asset classes that investors may want to consider holding in times of distress. We saw bitcoin prices spike when the United Kingdom voted on whether to leave the European Union.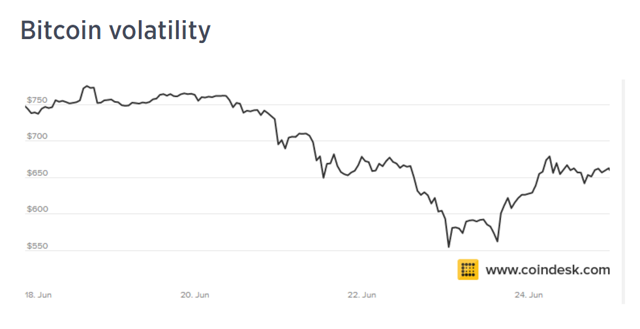 Click to enlarge
We saw a much smaller spike yesterday during the Turkish coup; but as bitcoin continues to gain in popularity, we expect it to have a more profound effect going forward.
The caveats, as we highlighted in our full article about bitcoin and Brexit, are that bitcoin needs an infrastructure in order to operate. Gold is gold regardless of where it is stored. Bitcoin is stored digitally and is at the behest of our digital infrastructure,
Bitcoin will have to withstand many further trials and tribulations before it can prove itself as a rock solid haven for capital in the face of volatility. Therein lies one of its major caveats. Bitcoin is dependent on the infrastructure that makes transacting it available. Unlike gold, which you can take home and physically store in a closet, Bitcoin relies on the global technological infrastructure to be in place and operating with efficiency at or above where it currently is today.
There have been a couple of good articles recently from bitcoin-related websites talking about several governments starting to consider blockchain technology as part of their monetary system. That would be a welcome inclusion and definite credibility boost for the technology, but it doesn't seem that any government is going to be able to regulate bitcoin effectively.
Part of bitcoin's appeal is that it is unable to be regulated and it works from peer to peer, regardless of geographical boundaries and regardless of what central banks say. This gives it real strength. If buy-in for bitcoin continues globally, it is only going to get stronger. Like general currencies, it is somewhat of a confidence game that requires the world to be aware of it and buy into it.
Retail buyers of bitcoin are going to have easier methods to acquire the digital currency going forward as the days and weeks progress. One of the main problems with bitcoin is that it is not accessible to people who don't fully understand it, and 95% of households across the world really don't even have a clue what it is or how it works.
We anticipate that as it becomes more popular and people start to understand how it works, bitcoin will continue to significantly appreciate in value in years to come.
This gives bitcoin appeal on two levels. It has an appeal as a speculative investment on its own, where investors believe its price will simply move higher. It also has appeal as a hedge against the current global economic system, headed up and run by the three-ring circus which are global central banks
Given the events in Turkey and Nice, we continue to have a very small allocation to bitcoin and would pose the question to investors, in the face of recent news:
"Have you considered having some exposure to bitcoin going forward?"
We welcome a discussion in the comments.
Disclosure: I am/we are long BITCOIN.
I wrote this article myself, and it expresses my own opinions. I am not receiving compensation for it (other than from Seeking Alpha). I have no business relationship with any company whose stock is mentioned in this article.