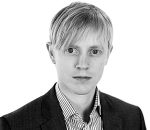 ibtimes.co.uk / Anthony Cuthbertson / August 4, 2015 14:20 BST
Bitcoin and other digital currencies will be treated the same way as traditional currencies under expected proposals from the Australian government, reports suggest. A Senate inquiry is set to overturn a ruling from the Australian Taxation Office (ATO) from July 2014 that classified bitcoin as an "intangible asset" for Goods and Services Tax (GST) purposes, according to the Australian Financial Review, giving a much needed boost to local bitcoin businesses.
"The opportunities for trade, investment, high salaries and world-leading skills are far more important [than any potential loss of revenue], and I urge the states to work with the Commonwealth to make what amounts to simple change," Labor Senator Sam Dastyari, told the publication.