benzinga.com / Laura Brodbeck / September 03, 2015 6:54am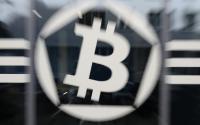 One of bitcoin's biggest struggles has been a lack of regulation. Firms that use the cryptocurrency have found it difficult to appeal to the general public as the absence of government-backed regulations has made the currency appear dangerous and risky.
However, many argue that bitcoin's lack of regulation is a major part of its appeal, making it difficult for the industry to walk the fine line between making the currency safe and losing sight of its initial purpose.
Bitcoin License
In California, lawmakers have voted to advance a bill that will create a licensing process designed for bitcoin-based businesses. The bill requires bitcoin firms to file annual and quarterly financial reports for audit and allows the licensing commissioner to request special reports "from time to time."