Bitcoin's breakthrough may have created an investment opportunity outside traditional currencies for brokers and forex traders. Although many people are still skeptical of cryptocurrencies such as Bitcoin, a growing number of monetary regulators are now showing interest in digital currencies and they could someday replace traditional notes and coins that have been the medium of transaction for ages.
The central banks in the U.K., Canada, Russia, China and Australia are among the monetary regulators that have recently intensified their research of digital currencies.
Bitcoin (BTC), the world's most prominent cryptocurrency now commanding a market value of more than $10 billion, has inspired many different versions of digital currencies. Litecoin (LTC), which describes itself as silver if Bitcoin is gold, is another successful cryptocurrency or altcoin. Litecoin boasts a market value of $190 million and commands a substantial price to the dollar, with LTC/USD trading above $4. Litecoin claims transactions on its network are faster than on Bitcoin's network.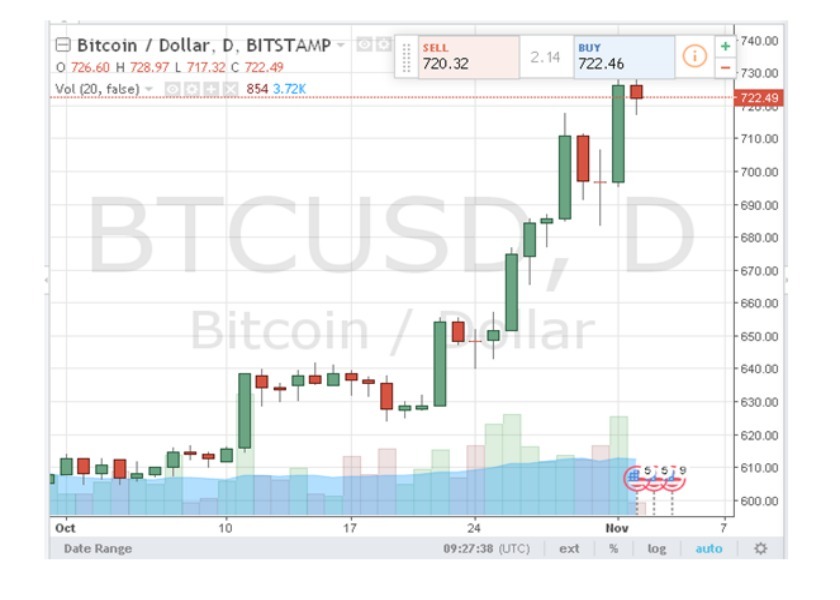 A variety of virtual currencies have also come up, some touting their security, ease of mining and transparency. Central

Read more ... source: TheBitcoinNews

Advertise on the Bitcoin News

Do you like The Bitcoin News ? Thank you for Support us !
BTC: 1FVCSiK2ErerjH1kBP4VLS5LqR3YzmVeXf
ETH: 0xa829E61Cc130b4f02fbfc9D7763361a550C7f824