Who is gonna make it? We'll find out in the long run.
—The Eagles
There are a multitude of potential applications of distributed ledger technology – including financial transactions applications, control of one's electronic identity, accounting applications, inventory control, and back-office securities clearing, to name a few. This article, and my others, focuses on financial transactions applications.
The debate rages on between the "permissioned" blockchain establishment — the big banks, such as Bank of America (NYSE:BAC), Citigroup (NYSE:C), JPMorgan Chase (NYSE:JPM), Goldman Sachs (NYSE:GS), UBS (NYSE:UBS), and others investing in their handmaidens, such as R3-CIV and Digital Asset Holdings — and the "public" outcasts, such as Bitcoin and Ethereum. I find myself vacillating.
My conclusion is that Bitcoin will most likely be the dominant public blockchain, and public blockchains will ultimately be far more important than private blockchains. But that in the coming decade, permissioned blockchains are likely to accomplish more. In other words, for public blockchains to meet their enormous potential, patience is required.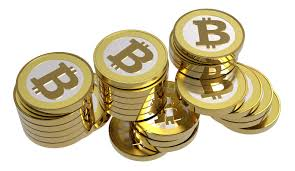 Read more ... source: TheBitcoinNews

News from Darknet