Litecoin bulls have made a great attempt in narrowing the recent losses as the price advanced roughly 1.5% to be trading at $1.797. I had mentioned in my previous analysis, Support Breached, Look to Exit! that market participants should build short positions on rise up to $1.785 by maintaining a stop-loss just above $1.795. Since the stop-loss has been triggered, it only makes sense to adopt a wait and watch strategy until convincing directional signals emerge.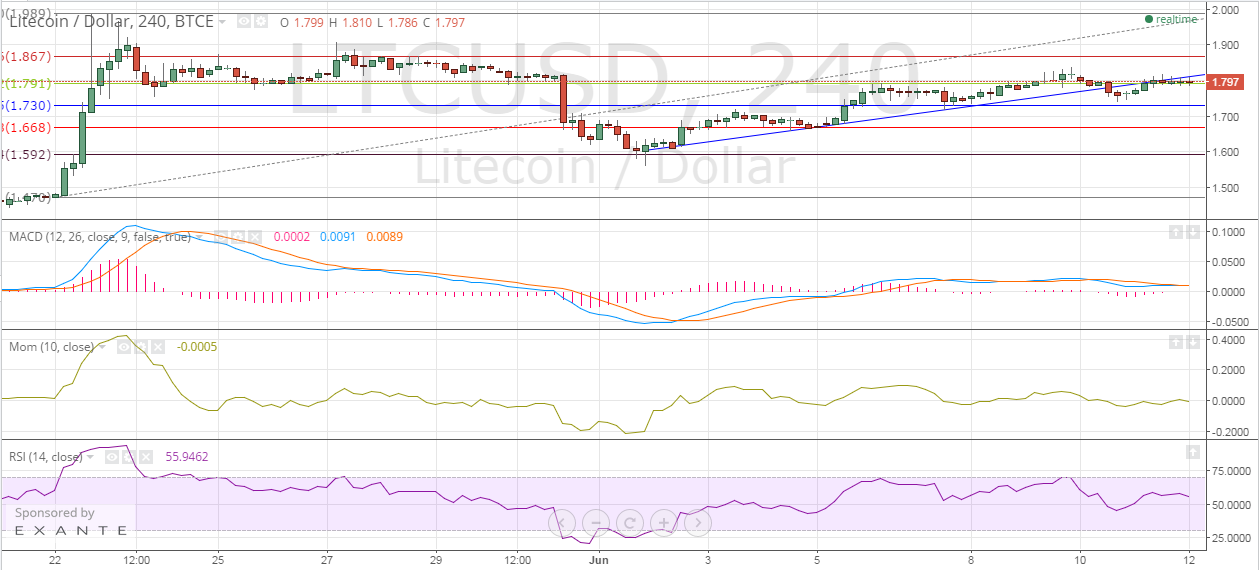 Image: https://www.tradingview.com/x/b1hmdEB6/
The 240-minute LTC-USD price chart indicates that the market may test the patience of the traders for a little longer before it chooses a direction.
Litecoin Chart Structure – A very interesting observation is that even though the price breached the upward sloping support line, bulls did not let the price register a lower bottom and, therefore, the overall higher top, higher bottom price chart is maintained. Litecoin rose to $1.820 and threatened to close above the previous support, but was brought down.
Fibonacci Retracements – Another point supporting the bullish mood is that