Litecoin has broken free from the hourly trading range on the downside, however, not before offering several highly lucrative trading opportunities to the market participants. I had mentioned in my previous analysis that Litecoin can be bought near $1.450 for a target of $1.459 by placing a stop-loss below $1.449. And there were plenty of such opportunities to trade in the past 24 hours.
After cracking below the crucial support level, Litecoin is trading at $1.441.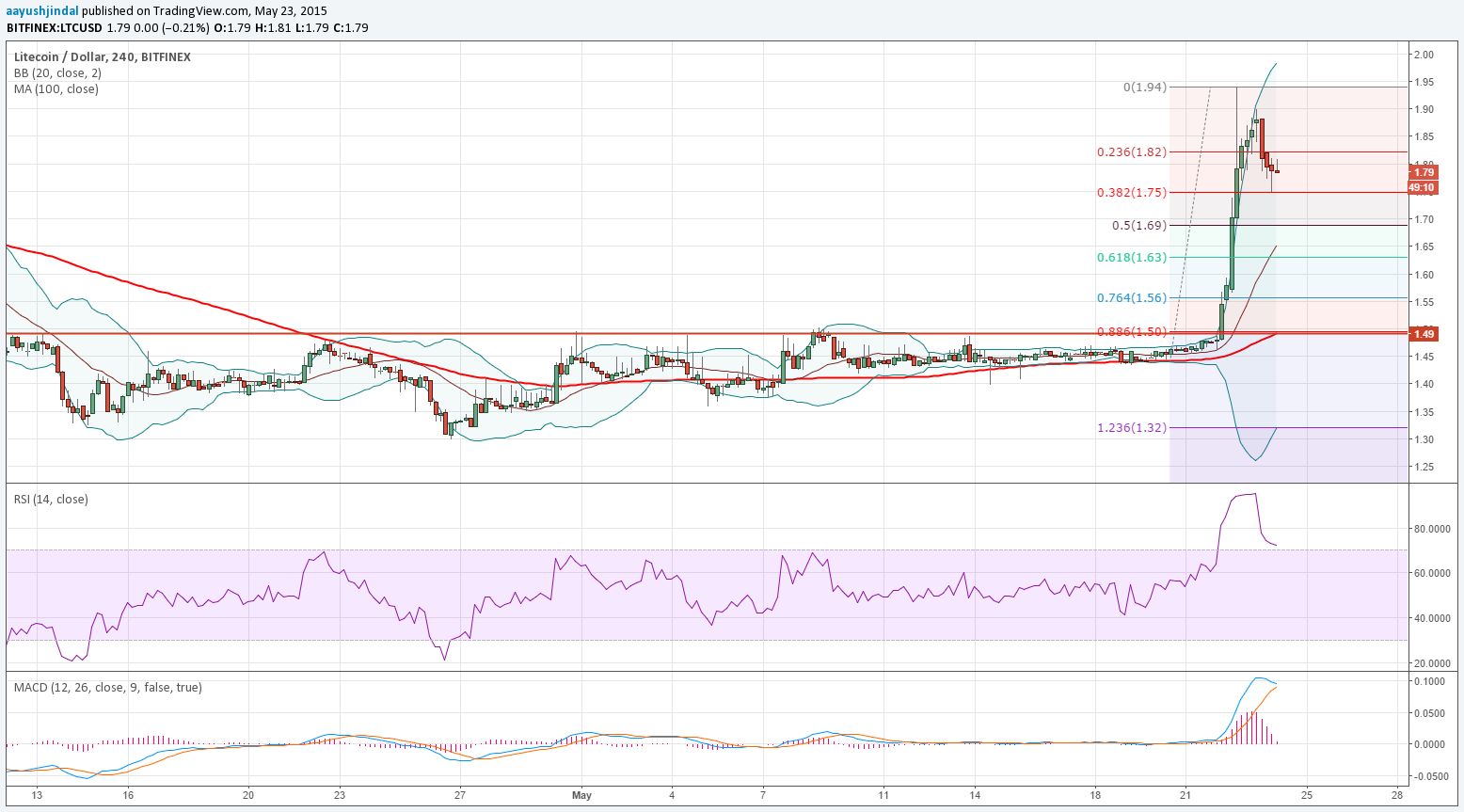 Image: https://www.tradingview.com/x/AnuRgOgU/
The latest collapse warrants a revision of the trading levels and the strategies. For this purpose, an analysis of the 120-minute LTC/USD price chart has been performed.
Litecoin Chart Structure – Litecoin has breached the support of $1.449 on the back of strong trading activity (marked in the chart). Technically, the market should experience strong supply pressure as it nears the zone of $1.450-1.452. The level of $1.460 continued to act as an extremely strong ceiling for the bulls.
Momentum – The 10-2h Momentum reading is significantly negative at -0.0179. Negative momentum readings indicate bearish bias.
Relative Strength Index – The RSI indicator reading