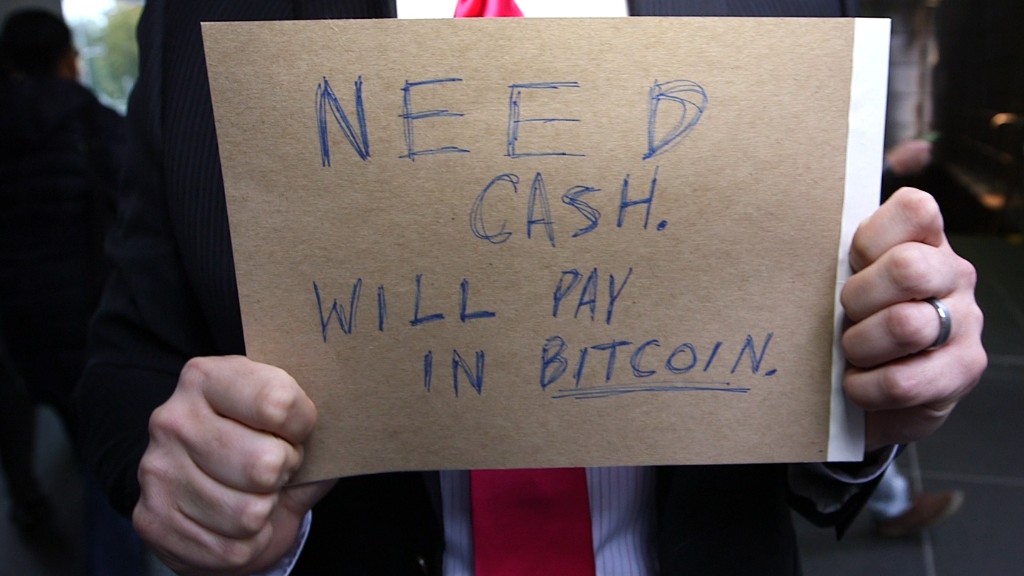 The technology behind Bitcoin — that electronic money almost nobody understands — is finally on the verge of going mainstream.
American Express (AXP), Bain Capital, Deloitte, Goldman Sachs (GS), MasterCard (MA), the New York Life Insurance Company, the New York Stock Exchange — all of them have poured millions of dollars into Bitcoin firms recently.
Overall, a record-breaking $1 billion so far has been pumped into Bitcoin-related tech startups. Banks are investing in the technology that powers Bitcoin, but not the currency itself.
This technology promises to change the way we trade stocks, send money to each other, get paid at work, and much more.
What powers the Bitcoin network is an incredible system called the blockchain. It's the reason the software can verify transactions all over the world. That's what's attractive to banks and high-tech firms.
It's essentially a perfect record log. That same record log lives on every computer on the Bitcoin network. And it gets updated