letstalkbitcoin.com / CHERNOH SAEED SOW / AUGUST 14TH, 2015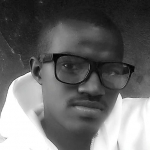 I was born in Kenema in 1992, during the rebel war. Kenema was among the towns that the rebels captured from early 1997 to 2000. They killed thousands and destroyed properties, which led to the backwardness of the people there and the country as a whole.
Kenema is the third largest city in Sierra Leone and the district headquarters of the Eastern Province. The people engage in farming, mining, and trading. Kenema has forests with wild animals, and flat lands rich with minerals. Due to the mining and farming, people are now using their funds to develop certain demoted areas. Today, the youths in Kenema are more engaged in commercial bike riding and entrepreneurship.
My trip to Kenema was another dream come true. I was eager to return back to my childhood town that I left in 2009 when I was 17. I was welcomed there like a prince, due to my hard work. People promoted my visit via social media, and I felt at home again. I brought them news of a great technology that will change the mindsets of many in the future. …The good news was bitcoin.