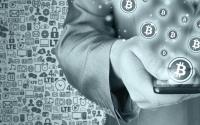 benzinga.com / Laura Brodbeck / September 11, 2015 7:07am
Bitcoin has struggled to make its way into mainstream use for years as merchants, government officials and consumers all worry about security and longevity when it comes to cryptocurrencies.
One way the bitcoin community has been working to make the currency more approachable has been through regulation, though many claim that strict laws governing bitcoin use could take away from the decentralized nature of digital currencies. However, some governments are embracing bitcoin as a revolutionary new technology and working together with the industry to create laws that will promote usage while still allowing the currency to expand. This is especially true in the Isle of Man, which could soon become the most bitcoin-friendly place on earth.