Tyler Winklevoss, one half of the ownership of just opened New York Bitcoin exchange Gemini, is hopeful its compliance conscious approach will provide an on-ramp to big blue chips and push up the price of Bitcoin.
He told IBTimes: "I think that if we can make good on our plan to build a great exchange that Wall Street can use then I believe more institutional money that comes into Bitcoin and actually starts using it as a financial instrument, should create positive price action."
Winklevoss said Gemini's belt and braces approach to regulation meant it was like "Nasdaq for Bitcoin – the Depository Trust Company, E-Trade and Nasdaq all collapsed into one".
He said because Bitcoin is fixed and is truly scarce, supply and demand dictates that if more money comes into the ecosystem the network effect would be such that Bitcoin becomes more valuable.
"It's a self-fulfilling prophecy – liquidity begets liquidity and all of a sudden the markets are bigger and more mature and the more blue chip financial firms can start feeling comfortable getting involved.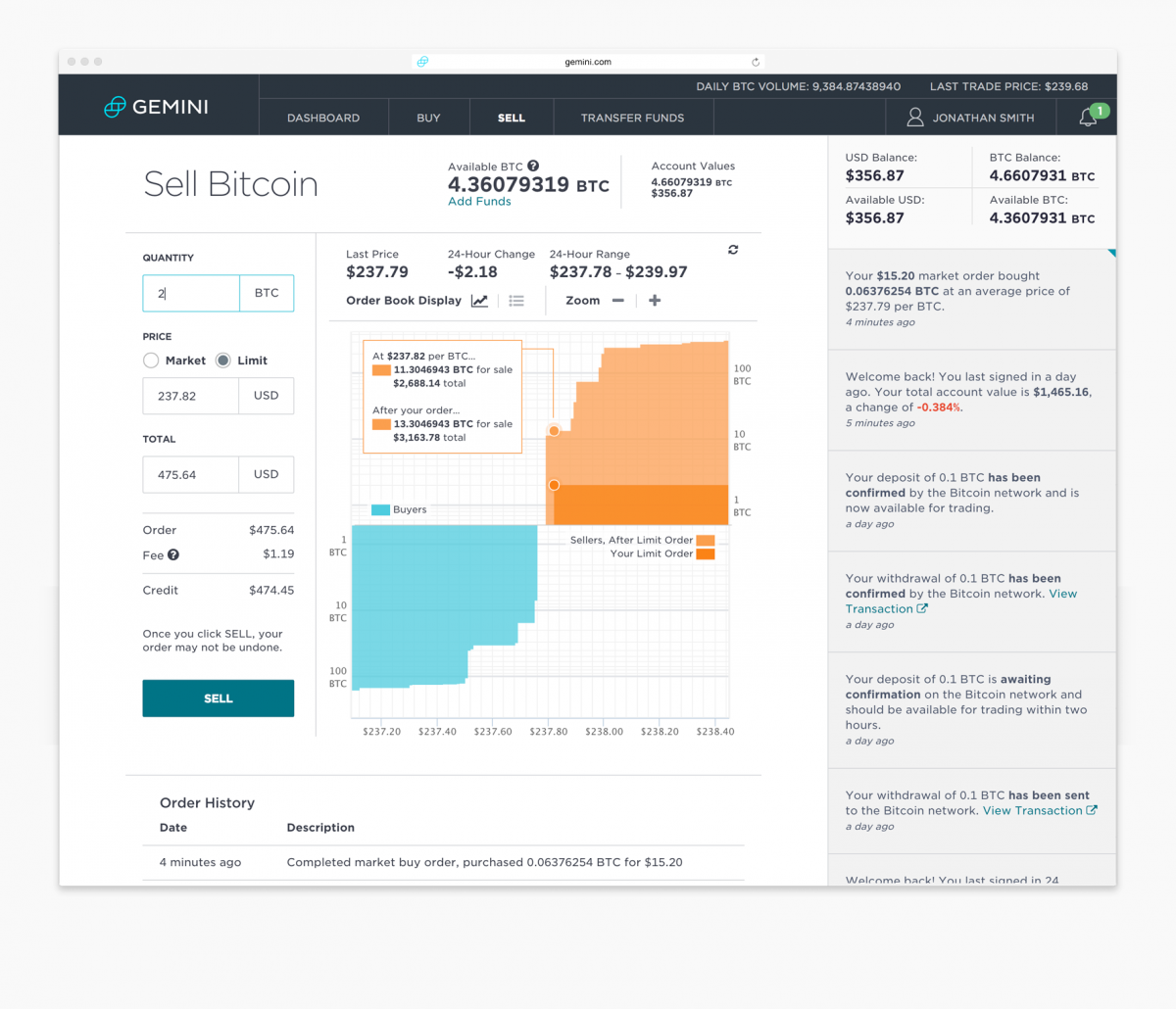 "I think that there's a lot of potential for the price to go up. I don't have