By Valentin Schmid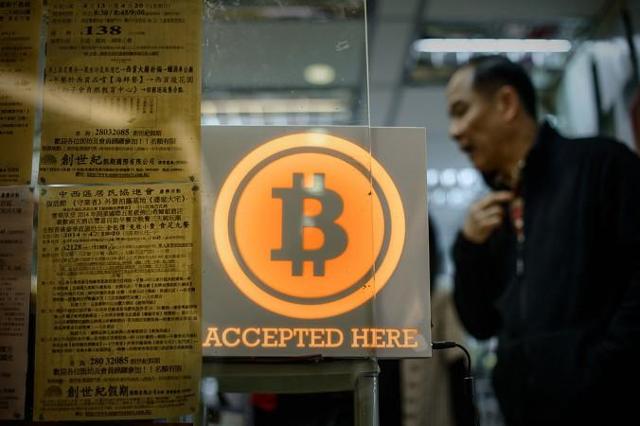 Click to enlarge
A man in a shop displaying a bitcoin sign during the opening of the first bitcoin retail shop in Hong Kong on Feb. 28, 2014. (PHILIPPE LOPEZ/AFP/Getty Images)
Last time around, the love affair with China and the virtual currency bitcoin didn't end well. In December 2013, the Chinese central bank barred financial companies from having anything to do with bitcoin, and the price crashed from $1,095 to $105.
However, this love has been rekindled as the virtual currency quietly rose from $200 in August 2015 to $525 now.
"It went down for many reasons in 2014; the most important one was that it was too high. These days Chinese activity is driving the ascent in the price of bitcoin. There is not a lot of other factors going on right now," says Gil Luria, head of technology research at Wedbush Securities.
Coincidently, bitcoin reached its bottom just after the surprise devaluation of the Chinese yuan against the dollar and about the time ordinary Chinese started to move money out of the
Read more ... source: TheBitcoinNews

News from Darknet