Start the conversation
Investors are getting tired of waiting for the Winklevoss Bitcoin ETF (Nasdaq: COIN).
The initial U.S. Securities and Exchange Commission (SEC) S-1 filing for the Winklevoss Bitcoin Trust (the fund's official name) was made in July 2013, nearly three years ago.
The Winklevoss Bitcoin ETF proposal outlines an exchange-traded fund more or less modeled on the popular SPDR Gold Trust ETF (NYSE Arca: GLD).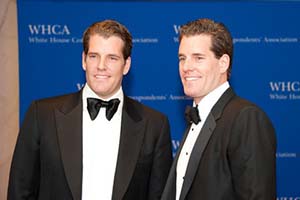 Twins Cameron and Tyler Winklevoss set out to create the fund to make investing in Bitcoin as easy as buying a stock. People can buy actual bitcoins of course, but for many that remains a technically intimidating option. So theoretically the Winklevoss Bitcoin ETF will open up Bitcoin to a much wider pool of investors.
But there's been no news on the regulatory progress of the Winklevoss Bitcoin Trust for more than a year. Last January the Winklevoss Bitcoin ETF filed an amendment to its prospectus of its intent to list 1 million shares at $20.09 a share.
Since then, nada. The long news drought has
Read more ... source: TheBitcoinNews

News from Darknet