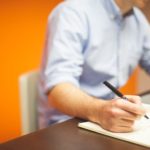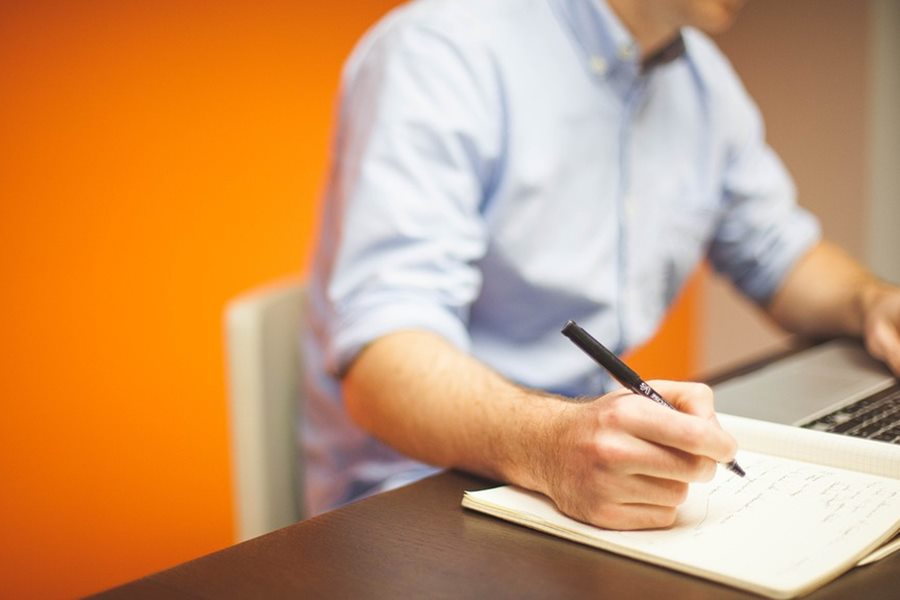 The cryptosphere is without a doubt a wonderfully fascinating place, even though it's not for everybody, and definitely not without its faults. Cryptocurrency is still a relatively new concept, and there are many those who profited from their arrival to turn things around for themselves and make some quick and easy money.
Nowadays, almost everybody with a Twitter account that knows a thing or two about crypto things of himself or herself as being a real-life crypto influencer and blockchain expert. That's exactly why following the "real-deal" blockchain experts can be a fulfilling experience.
Andreas M. Antonopoulos
Andreas M. Antonopoulos is a name that doesn't require much introduction. The best-selling author, speaker, educator, is one of the world's first and most prominent Bitcoin and blockchain experts. He is known for his unique and charismatic style of portraying technologies such as cryptocurrencies and blockchain in a way that most non-techy people can understand, which is exactly why his public TED-talk-like speeches are often full to the brim.
Antonopoulos has been involved in a large number of Bitcoin initiatives and organizations, including the popular Bitcoin Foundation and Blockchian.info.
Charlie Lee
Charlie Lee is the infamous creator of Litecoin and a very charming expert in blockchain technology. He is known for its straightforwardness and his willingness to share valuable insights (as well as his thoughts on various blockchain-related matters) across social media.
He's the go-to social platform is, obviously, Twitter where he has somewhere around 800,000 followers. Charlie regularly posts important news updates regarding Litecoin, but other altcoins as well.
Vitalik Buterin
Vitalik Buterin is probably the most important figure in today's cryptoscene. Vitalik Buterin is the genius creator of one of the most valuable cryptocurrencies as well as of the largest smart contract platform, Ethereum.
The creator of Ethereum is known for not being afraid to share his own opinions on all blockchain and cryptocurrency-related matters. His posts usually contain very useful and thoughtful insights.
Roger Ver
Roger Ver is one of the vocal supporters of Bitcoin as well as blockchain and cryptocurrencies. Till this day, Roger still believes that Bitcoin is "the most important invention in the history of the world since the Internet."
Ver is also known for his keen "nose" for good business. It's believed that Ver went on to invest in well-known Bitcoin companies like BitInstant, Blockchain.info, and Kraken, as well as for donating large sums of money to the Bitcoin Foundation.
Changpeng Zhao
Changpeng Zhao is the creator of Binance, the world's most successful cryptocurrency exchange to date. He is rated in third place in Forbe's 2018 list of The Richest People in Cryptocurrency.
Zhao has been the subject of many interviews over the last couple of years, and his appeal is now globally known. He is amicably referred to by the entire cryptocurrency global community now as "CZ."
Justin Sun
If there's one word to perfectly describe Justin Sun that is charisma. Justin posts regularly on Twitter about the progress of his brainchild, the Tron project, as well as his thoughts on other crypto-related matter. He is famous in the community for his aggressive promotion of his project on social media.
Peter Smith
Peter Smith is not the most famous name in the cryptosphere. Peter Smith is a person with deep knowledge about the industry and has been involved in the sphere well before cryptocurrencies became "cool."
Peter Smith currently holds the position of CEO at Blockchain Inc., a fin-tech company that has well over 3 million users worldwide. His Twitter account is usually very entertaining, and it's a very good place if you want to keep an eye on money making opportunities.
John McAfee
Regarded by most like a modern-day "outlaw," John McAfee is a legendary figure of the current crypto sphere. He is mostly known as being the creator of McAfee Associates and the security antivirus program, but also for his somewhat creative market predictions. He currently around 900,000 followers on Twitter.
Blythe Master
Blythe is not exactly what one might call a people's favorite. Even though he's a controversial figure within the sphere, Blythe Masters is a very strong advocate for blockchain technology as a tool for commercial banking purposes.
She owns a company called Digital Asset Holdings that promotes blockchain-based solutions for streamlining financial transactions. Masters seems to be very active in the blockchain sphere, and she is currently one of the leading experts that want to push the boundaries of the technology towards the mainstream.
Nick Szabo
Nick Szabo is a very important figure in the present cryptosphere. Szabo is responsible for creating one of the predecessors to Bitcoin, a project called Bit Gold. Nonetheless, his extensive knowledge of cryptography and blockchain technology make him a very worthwhile influencer and blockchain expert to follow on social media.
Anthony Diiorio
Anthony Diiorio is another big name on our list. Diiorio is a co-founder of Ethereum and the founder and CEO of Jaxx, one of the best multi-currency, multi-platform cryptocurrency wallets currently on the market. He tends to be very active on social media, but usually, he posts about the projects he is involved in such as Decentral, of which he is also the CEO and founder.
Joseph Lubin
Joseph Lubin is mostly known for being the co-founder of Ethereum's blockchain platform. He is also the founder of ConsenSys, a blockchain software company. Joseph is known to share his thoughts on various aspects of blockchain evolution.
Summary
Even though this is just a small part of the blockchain influencers out there, it's enough to get you started if you're new to the world of cryptocurrency. Probably the most interesting aspect here is the fact that all of them share the same passion, but their way of seeing things may differ greatly, which should provide you with a more complex viewpoint in regards to the future of blockchain, both as a technology and as a world-wide phenomenon.

coindoo.com is author of this content, TheBitcoinNews.com is is not responsible for the content of external sites.