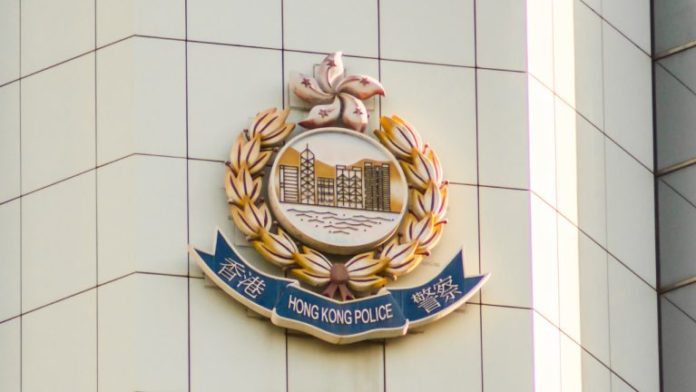 The authorities in Hong Kong have arrested three people in connection with robberies from six bitcoin ATMs after two cryptocurrency exchanges reported funds being illegally withdrawn from them.
6 Bitcoin ATMs Targeted
The Hong Kong Police Force's cybersecurity and technology crime bureau has arrested three people after two cryptocurrency exchanges filed reports that funds had been withdrawn from six bitcoin ATMs without authorization, the South China Morning Post reported Saturday.
You want the latest news about Crypto? Sign up to our weekly Newsletter!

The suspects are allegedly core members of a larger syndicate, the police claim. The robberies and arrests took place over two days, on Thursday and Friday, in Mong Kok, Hong Kong's Kowloon district.
The exchanges that filed the reports suspected the culprits had taken advantage of the "loopholes" in the bitcoin ATMs that enabled them to withdraw cash without requiring authorization, the publication conveyed. They withdrew 230,000 Hong Kong dollars (approximately $30,000) in 11 transactions from the machines. The largest amount withdrawn from a single machine was 54,000 Hong Kong dollars.
Superintendent Wilson Tam with the Hong Kong police's cybersecurity and technology crime bureau would not elaborate on how the suspects cheated the machines or what the loopholes were. "We have offered security advice to the two companies and believe they will upgrade their systems. It is the first time we came across fraud linked to bitcoin ATMs."
According to the cryptocurrency ATM tracking website Coinatmradar, Hong Kong currently has 56 bitcoin ATMs. Worldwide, the number of crypto ATMs has been growing steadily, recently surpassing 9,000 machines globally.
Most bitcoin ATMs in Hong Kong are operated by Coinhere, with HK Bitcoin ATM being the second-most popular operator. Founded in Mong Kok, HK Bitcoin ATM currently has five bitcoin ATM locations in Hong Kong, according to its website. Coinatmradar also has one listing specifically for Mong Kok — a machine at W Plaza operated by Nitroswap Ltd.
The Hong Kong Monetary Authority considers bitcoin a virtual commodity. The country's Securities and Futures Commission announced a new regulatory framework in November last year that allows cryptocurrency exchanges to opt-in to be licensed and regulated.
What do you think about this bitcoin ATM case? Let us know in the comments section below
Bitcoin.com is author of this content, TheBitcoinNews.com is is not responsible for the content of external sites.
source: https://news.bitcoin.com/3-people-arrested-hong-kong-cheating-bitcoin-atms/
TheBitcoinNews.com is here for you 24/7 to keep you informed on everything crypto. Like what we do? Tip us some BAT

Send Tip now!