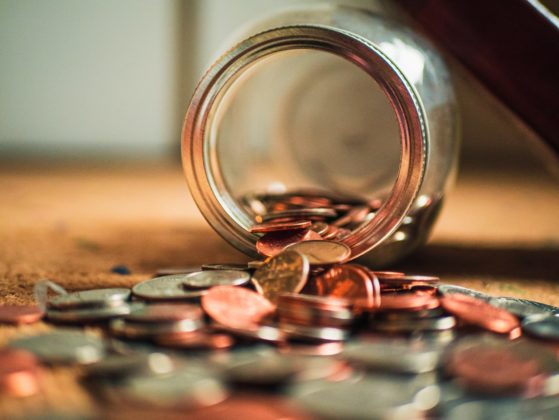 Are you ready for your daily dose of random facts and hopium? Good, because here it comes. Five years ago, one Bitcoin was worth just $200. Now it's around $6,800. That's a staggering 3,300% increase despite the current economic turmoil.
You Could Buy 1 Bitcoin with $200 in 2015
Okay, okay. So, this is a little like one of those Facebook posts from an unwaveringly optimistic friend trying to cut through the doom and gloom of life under lockdown. Except, we won't make you post this on your wall or share with all your friends. Still, it's an interesting thought to ponder–and should certainly lift your spirits–especially if you were among some of Bitcoin's earlier adopters.
Bitcoin price trend in the past 5 years (Source: Tradingview)
After all, even through wild bull markets and savage bear ones since 2015, it pays to remember just how far Satoshi's vision (the real one) has come.
Taking to Twitter yesterday, full-time trader and analyst Michael Van de Poppe pointed this fact out to his following. He also said that in five years from now (i.e. in 2025) it "will be higher" and also be:
playing a more significant role in our monetary system
Five years ago 1 $BTC was worth $200.
Now it is $6,800.
And in five years from now it will be higher + playing a more significant role in our monetary system.
— Crypto Michaël (@CryptoMichNL) April 15, 2020
You want the latest news about Crypto? Sign up to our weekly Newsletter!

Of course, just about everything in life comes down to perspective. One of his followers was quick to point out that, two and a half years ago, Bitcoin was worth $19,000. He's still waiting to recoup his losses having entered right at the wrong time.
Knowing how cheap Bitcoin was in 2015 is little more than a fun (or annoying) fact for those who bought in higher. However, for those long term hodlers nervously eyeing bitcoin's price before the halving, it should give them some perspective.
How Much Will BTC Be Worth in 2025?
If we could answer that for you we could probably give up our day jobs. No one has a crystal ball. However, a lot of traders and Bitcoin advocates have given their best shot at predictions from Mike Novogratz to Max Keiser.
In fact, before the global pandemic took hold in earnest, Bitcoinist observed that even though Bitcoin reached a much higher price after its second halving, it still represented a 72% decrease from the first halving.
Factoring those numbers in with a $9K Bitcoin before the halving, Bitcoin could worth as much as $71,730 in about 12 to 18 months from May 2020. However, at today's prices that number is significantly lower. Moreover, that prediction only takes us to mid-2021.
So, let's imagine that after the pandemic is over and more and more people ask how governments can print money at will and why prices of basic good are higher, they turn to Bitcoin.
Let's say that Bitcoin sees the same percentage gains over the next five years as it did in the last. With one Bitcoin at $6,800, that means we could see it worth as much as $231,200 by 2025…
It could also go to zero. But the first outcome is certainly more to our liking.
source: https://bitcoinist.com/5-years-ago-bitcoin-was-worth-this-much-it-is-now-up-3300-since/?utm_source=rss&utm_medium=rss&utm_campaign=5-years-ago-bitcoin-was-worth-this-much-it-is-now-up-3300-since
TheBitcoinNews.com is here for you 24/7 to keep you informed on everything crypto. Like what we do? Tip us some BAT

Send Tip now!