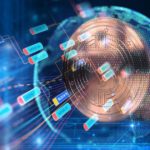 A lot has changed from the first days of cryptocurrency, where if you wanted to learn more about the ins and outs of the technology, you would have to patiently examine and scout more or less obscure forums.
Fast forward ten years since Satoshi Nakamoto first introduced the world to Bitcoin, and you'll find that the cryptocurrency universe is alive and kicking. In fact, with so much going on in the world of crypto every day, it can be a bit of a hassle to stay on top of the latest happenings. The crypto news sphere went from very few blogs to an insane number of news sources. This makes it very difficult to find a good and reliable source.
That's why we created this list of the best cryptocurrency news websites worth following in 2019
Bitcoin News (news.bitcoin.com)
Bitcoin.com for a long time has been the go-to place for a lot of Bitcoin early adopters, and it remains one of the best news sources until this day. The website itself was created by Roger Ver, one of the most controversial figures in the crypto space which served as CEO.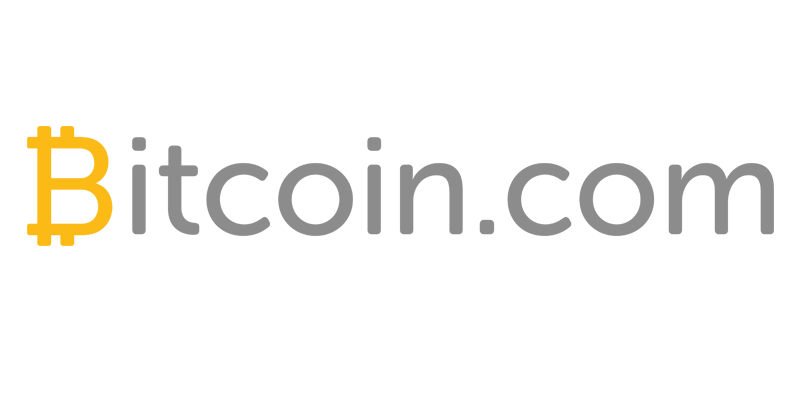 The Bitcoin.com domain is full of high-quality content related to Bitcoin, gaming, mining, wallets, gambling, and the news section does not disappoint. The news section is mostly focused on Bitcoin and Bitcoin Cash (a very strong advocate of BTC).
CoinDesk (CoinDesk.com)
Coindesk is one of the leading blockchain publications that has made a name for itself thanks to high-quality and accurate content. Founded in 2013, it's currently in the top 3 news sites by visitor volume. Even though Coindesk is a subsidiary of Digital Currency Group (DCG), a company interested in blockchain investment, it keeps its content segregated from the parent company's interests.
Coindesk is a very good choice for any crypto beginner as it covers a wide range of topics from the latest news, ICO investments, to market trends, and all sorts of educational info.
Cointelegraph (Cointelegraph.com)
Cointelegraph is another blog that has a lot of history in the crypto world, as it's one of the first publications to cover the topic of crypto. It provides readers with entertaining, yet accurate news within the space, as well as some of the most creative graphics. The content is neatly structured in categories, such as News, Features, Price Analysis, Industry, Cryptopedia, and Market Tools, to name most of them.
Usually, the website tends to offer a more welcoming experience to the average crypto beginner with its cartoon-style images and very beginner-focused articles.
Bitcoinist (bitcoinist.com)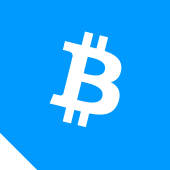 Bitcoinist is another very reliable source if you want to stay up to date with the latest crypto happenings. The website is renowned for having a solid team of professional editors and writers, as well as for reaching more than 2 million monthly readers. Once more, if Bitcoin is your cup of tea, then Bitcoinist is one of the best options out there.
Image source: bitcoinist.com
Coin Central (coincentral.com)
Coin Central is one of the newcomers in the crypto news sphere but has become one of the top sources for reliable crypto news since then. The word that best describes Coin Central is "professionalism." Their strict philosophy ensures that only the best content is delivered to their 500,000 monthly readers. The website provides useful articles, guides, news, press releases, and a plethora of reviews.
Blockonomi (blockonomi.com)
Blockonomi is not what you would call a big name in the crypto sphere, but it does its best to cover all aspects of cryptocurrencies and the blockchain technology. The website is mostly renowned for offering a wide range of nicely put together beginner guides to some of the most popular crypto projects.
Even though the website's team dedicate a fair amount of effort into bringing the latest and most relevant news, Blockonomi is mostly a platform for educational content. If you're new to crypto, then you might want to check the self-explanatory "Fundamentals" section.
Invest In Blockchain (investinblockchain.com)
Invest in Blockchain is a very good option for both seasoned and beginner crypto enthusiasts. The website stands out as one of those cryptocurrency news websites that really strives to deliver high-quality and extremely creative content. The website covers a wide range of crypto topics, but it's mostly known for its news section and detailed fundamental analysis of digital assets.
Cryptocoinsnews (ccn.com)
CryptoCoinsNews (known as CCN) is purely news-based crypto website. Even though the content is slight business-oriented than other blogs and websites listed before it, it's still a very good place to be if you want to stay up to date with the latest crypto happenings.
Bitcoin Magazine (bitcoinmagazine.com)
Even if you're a crypto enthusiast, you may not know that Bitcoin Magazine was founded by Vitalik Buterin (and Mihai Alisie). As its name suggests, it's a platform that's mainly focused on bringing readers the latest content on Bitcoin and its blockchain technology. Another advantage of the website is that the very few ads it displays, are barely visible.
Use The Bitcoin (usethebitcoin.com)
Use the Bitcoin is a relatively recent crypto news website. It was created in 2017 by a group of crypto (Bitcoin) enthusiasts. The team behind the website strives to bring the latest and most relevant news for its audience. Currently, Use the Bitcoin is one of the fastest growing publications of this type of the industry with well over 570,000 monthly page views.
Bonus: Coindoo (coindoo.com)

We know you didn't expect it, but Coindo.com is worth mentioning on our list. Even though it's still a small crypto publication, the website is definitely a place where anyone can enjoy the latest and most exciting cryptocurrency news, analyzes, reviews, guides, and a plethora of useful tutorials.
Final words
We hope that you enjoyed our list of cryptocurrency news websites and that you will find the crypto news service that best suits your needs.
Featured image: CityFALCON

coindoo.com is author of this content, TheBitcoinNews.com is is not responsible for the content of external sites.
source: https://coindoo.com/best-cryptocurrency-news-websites-to-follow/
TheBitcoinNews.com is here for you 24/7 to keep you informed on everything crypto. Like what we do? Tip us some BAT

Send Tip now!