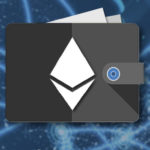 Despite the bearish market of 2018, and all sorts of ups and downs, such as renouncing its place as the project with the second biggest market cap to Ripple, Ethereum is without a doubt still a very important platform.
All of these past happenings and the platform's recently formed rivalries with similar projects from the Asian sphere didn't subtract from Ethereum's importance. Ethereum remains the world's most important smart contract platform, and it's still one of the platforms that contribute to the growth of the crypto sphere a lot.
That said, 2019 is a good year to consider investing in the project and subsequently buying some ETH. In order to do that, you'll need a dependable and secure ETH-compatible wallet. In this article, we will provide you with a list of the best Ethereum (ETH) wallets for 2019, as well as for all the reasons why you should choose them.
Things to consider before choosing an ETH Wallet
The first thing you should look out for a while when choosing an ETH wallet is its compatibility with ETH. Since Ethereum is such a popular cryptocurrency, this should not be a problem, as most wallets nowadays offer support for it. If ETH is not the only token you intend to hold, then you might want to look for a wallet that supports multiple currencies.
Second, you should make sure that the wallet you choose for holding your ETH is as secure as it can be. As a general rule, the more security features wallets has, the better it is. You'll want to find a wallet that allows you to remain in control of your private keys at all times.
Another aspect you should consider is smart contract support. Of course, you will also want to get a wallet that is user-friendly, and a wallet that still has an ongoing development cycle.
Ledger Nano S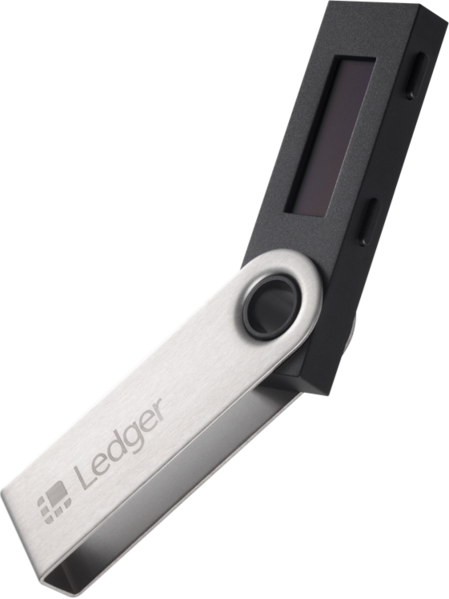 Ledger Nano S is not only one of the oldest and most popular crypto hardware wallets on the market, but it's also one of the most well-rounded packages. It combines a minimalist design, with top-notch security features, and with overall ease of usage.
Besides the plethora of security features such as two-factor authentication, a secure PIN code to lock the device, and very nice backup and recovery options, the hardware wallet impresses through its support for over 1100 crypto assets.
Trezor
Trezor is Ledger Nano S' biggest market competitor, as they share a lot of similarities. They are both compact USB devices capable of storing almost thousands of cryptocurrencies (over 800 in the case of Trezor), strong security features, and backup and recovery options. This wallet has a slightly bulkier design than the Ledger, and it's usually a bit more expensive as well.
KeepKey
KeepKey is another very good hardware wallet for those who want to ensure the absolute security for their ETH tokens. What KeepKey lacks in support for cryptocurrencies, it more than makes up for in security features and looks. In fact, there are many who believe that KeepKey is the best looking hardware wallet currently on the market. It's a lot bulkier than the aforementioned two, with a stylish, business-like appeal, and a clean user interface. The main drawback of this wallet is that it does not support so many cryptos as the two before it, and the fact that it's usually two times more expensive than Trezor and Ledger Nano S.
MyEtherWallet
MyEtherWallet is a popular choice for ETH holders that appreciate enhanced accessibility without sacrificed security. MyEtherWallet is a web wallet with a unique approach towards security, as it allows you to be in control of your private keys by storing them on your device, and not on an online server.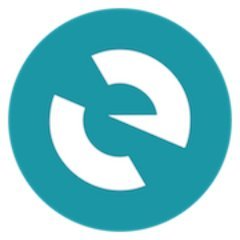 It offers integration with both Ledger Nano S and Trezor, two of the most popular hardware wallets. Other advantages include an inbuilt ETH to BTC swap feature and support for all types of ERC-20 tokens.
MetaMask
MetaMask is another very popular ETH wallet, but it's one of the few browser-based wallets out there. MetaMask provides users with the option of transforming their web browser into ETH wallets. It comes in the form of web browser extensions for all the major browsers, such as Chrome, Firefox, Opera, and Brave. The thing that makes MetaMask special is its unique design and overall convenience it provides, even though it's not recommended for people interested in holding large amounts of ETH.
Mist Ethereum Wallet
Mist is Ethereum's official wallet, and it can be installed on most desktop platforms. It's regarded as one of the most secure options, and it allows users to store ETH and ERC-20 tokens with ease.
Another strong point is the fact that the sign-up process is relatively straightforward, as users are not required to provide personal information or ID. The downside is that it's not the easiest way to operate the wallet.
Ethaddress Wallet
If you can't afford a hardware wallet for your ETH and you're planning on holding ETH for a long time, then you might be interested in all the advantages a paper wallet can offer you. Ethaddress is an open-source paper wallet generator that allows you to create Ethereum paper wallets. In short, it lets you print your private and public keys on a piece of paper.
imToken Wallet
If you're new to the Ethereum ecosystem, you might be surprised, but imToken Wallet is actually one of the most popular wallets for Ethereum currently on the market. It's an HD (hierarchical deterministic) wallet that is compatible with ETH and all ERC-20 tokens, and it allows its users to store and send CryptoKitties. The wallet is available for Android and iOS
Conclusion
Here is our list of the best Ethereum (ETH) wallets for 2019. Even though you should be able to find a wallet that perfectly suits your needs here, we accept the fact that there are other very good options.
Featured image: CryptosRUs

coindoo.com is author of this content, TheBitcoinNews.com is is not responsible for the content of external sites.