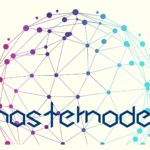 For some people, cryptocurrencies are one of the most exciting technologies, for others, they are just a means to an end, either it's about performing quick transactions worldwide, or about making money.
Without a doubt, the cryptosphere offered a wide range of opportunities for those who want to earn some quick and honest money, and will most probably continue to do so for a very long time.
You want the latest news about Crypto? Sign up to our weekly Newsletter!

There are some classic options, such as mining, day trading, HODL-ing or participating in airdrops and ICOs, all of which can deem hefty rewards if done right. However, a lesser known, but arguably even more effective method of making money is to invest in masternodes (or by running them, if you will). In this article, we will list some of the best masternode coins, we will explain what it actually is and how it works, as well as provide you with a general description of each masternode coin.
What is masternode?
Even though masternodes have a very important role in a blockchain, they are relatively unknown to the public. The simplest explanation is as follows: a masternode is a cryptocurrency full node or computer wallet that stores a full copy of the blockchain in real-time. Running a masternode is a fort of staking, but involves a lot more commitment in order to be set up.
In a typical situation, all users install a wallet to access their coins and manage them. That process is known as a node. With the help of this node, users can send and receive funds, and even stake and keep a simplified copy of the blockchain in question.
Masternodes, on the other hand, do not store a full copy of the blockchain. Instead, they provide a series of specialized functions to all members of the network. Some of these special functions include increasing the privacy of transactions, performing instant transactions, participating in governance and voting, enabling budgeting within the system, and so forth.
The most obvious appeal to masternodes is the fact that it's much more than a simple process of staking, as it allows users to get involved in helping validate transactions on a blockchain. Of course, the payment for their contributions always comes consistently.
That said, if you happened to have the spare computing power and you want to make some passive income, here's our list of the best masternode coins to invest in 2019:
Dash (DASH)
Dash is a real-life pioneer, as it's the first crypto project to implement the masternode system by developing unique incentives for this type of service. This system in Dash facilitates the platform's bespoke technologies such as PrivateSend, InstantSend, Governance, and masternode management.
According to masternodes.online, at the time of this writing, the daily income for a
masternode is $17.0892, or 0.00448348 BTC, or 0.2091 DASH. More information about how to set up a Dash masternode can be found on the project's official website.
PIVX (PIVX)
PIVX is another popular cryptocurrency project that offers masternode functionality. On PIVX, masternodes are primarily used for voting, sending instant transactions, and preventing double spends.
The PIVX masternode requires you to stake 10,000 PIV in order to get started, so opting to support this crypto project will require an initial investment on your part. Not only that, but running a PIVX masternode requires either a Linux computer or a Raspberry Pi with unique IP addresses. According to masternodes.online, a PIVX masternode provides an annual ROI of 11,83%. The daily income for a masternode is $2.2869, or 0.00059982 BTC, or 3.1314 PIVX.
Blocknet (BLOCK)
Blocknet is a very interesting crypto project that aims to improve the way blockchains work together. It uses a peer-to-peer protocol which enables the transfer of data between different blockchains.
Setting up a Blocknet masternode is not very easy, as it does require a fair bit of technical know-how. For more information, users can check out the official guide on the project's GitHub page. According to masternodes.online, the annual ROI for running a block masternode is of 15,19%, with a daily income of $8.1338, or 0.00213333 BTC, or 2.7519 BLOCK.
Zcoin (XZC)
Zcoin, also known as Zerocoin, is a decentralized crypto network that aims to achieve top privacy and anonymity levels for its users, and also one of the first networks to implement the concept of masternodes.
According to masternode.online, a Zcoin masternode's annual ROI is 18,85%, and the daily
income for a masternode is $2.7213, or 0.00071365 BTC, or 0.5092 XZC.
LuxCoin (LUX)
LuxCoin is the tradable commodity (cryptocurrency) of LuxCore, an open-source blockchain platform that has a state-of-the-art, energy-efficient, and ASIC-resistant algorithm called PHI1612.
According to masternodes.online, running a masternode for LuxCore has an annual ROI of 34,96%, with a daily income of $5.3105, or 0.00139287 BTC, and 3.9245 LUX.
Final Words
Running masternodes for any of these crypto platforms can prove to be a very proficient way of earning some extra money. It's highly advisable that you pick a project which not only solves real-life problems but also has a philosophy in which you believe, as running a masternode is actually a big investment in the future of the coin.
source: https://coindoo.com/best-masternode-coins-to-invest-in-2019/
TheBitcoinNews.com is here for you 24/7 to keep you informed on everything crypto. Like what we do? Tip us some BAT

Send Tip now!