For many American and European cryptocurrency investors, buying Bitcoin is as easy as visiting Coinbase.com, sending a bank wire, and pressing the blue "Buy" button. But, for other industry stakeholders based in dozens of other nations, fiat on-ramps are few and far between, and the ones that do exist are, let's say, lackluster and questionable.
But Binance, the world's largest digital asset exchange, is looking to amend this pertinent problem through a platform called Binance Lite, which will first show its face in Australia in a country-wide pilot program.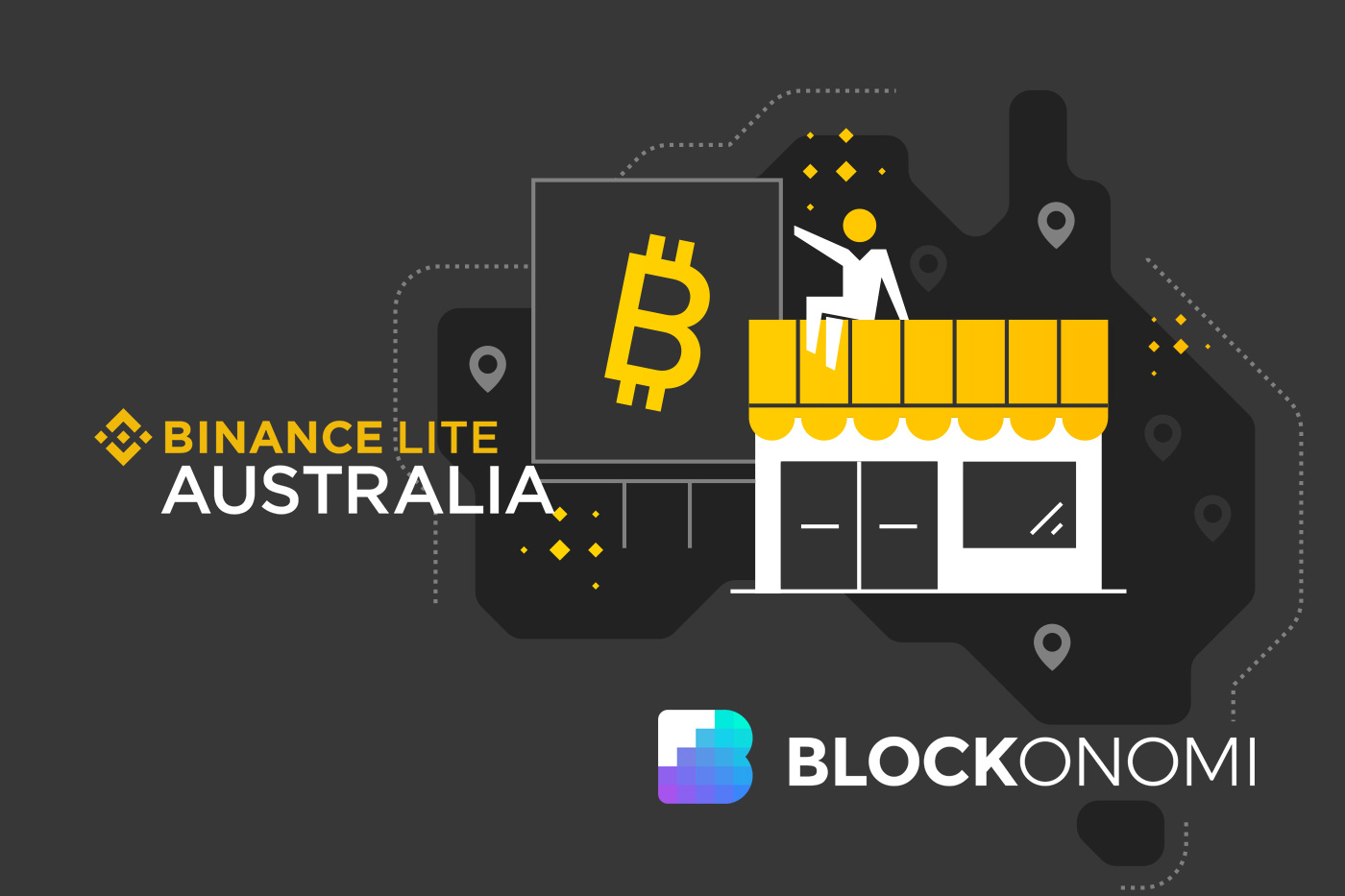 1,300 Aussie Brick And Mortar Stores Now Sell Bitcoin
The Next Web's Hard Fork column reports that soon, over 1,300 brick and mortar newsagents, also known as newsstands in the U.S., have partnered with Binance to sell Bitcoin at a 5% fee, tax not included. Seen below is a map of Australian vendors that have taken part in the venture.
Lite's website explains its offering as a "cash-to-bitcoin brokerage service" that is "independently operated by InvestbyBit Pty Ltd," a presumed subsidiary or partner of the Malta-registered Binance.
Australians looking to harness this offering will find it quite simple. Users can enter in their wallet details online, hand cash over the newsagent, and then receive their Bitcoin "within minutes." There's one caveat though, Binance mandates investors to participate in a Know Your Customer (KYC) procedure before using Lite, which involves submitting one or two bonafide identification documents and a home address to satisfy Australia's Anti-Money Laundering and Counter-Terrorism Financing legislature.
While some privacy-conscious investors may be turned off by this requirement, Wei Zhou, Binance's chief financial officer, still sees Lite as integral in driving adoption. He wrote the following in a press release:
"Binance Lite Australia further expands digital currency adoption by providing easier ways to buy [Bitcoin]. Australia has been at the forefront of blockchain innovation, and we hope [we] can play a role to help further this cause."
At launch, Lite will only support Bitcoin purchases ranging from a value of AU$50 to AU$1,000, but the company has hinted that it will eventually add support for more digital assets, fiat currencies, and regions if Australia's pilot is successful.
Binance Tackles Fiat On-Ramp Issue
Lite's launch only underscores Binance's intent to give the world more viable, easily-accessible, and affordable fiat on-ramps. Over recent months, the company has embarked on a number of crypto-to-fiat ventures.
In late-January, Binance integrated Simplex, a crypto-friendly digital payment processor, into its flagship exchange to allow users to buy cryptocurrency, specifically Bitcoin, Ethereum, Litecoin, and Ripple's XRP, using Visa or Mastercard credit cards.
Throughout the past few months, the company has also unveiled regional fiat-supported exchanges in nations like Singapore, Liechtenstein, Uganda, and the British state of Jersey, which are platforms that allow native bank deposits and withdrawals through a number of payment mediums. Changpeng Zhao, the chief executive of Binance, recently took to Twitter to hint that Argentina will be the next location of this form of exchange.
While many Western investors take crypto-to-fiat portals for granted, an argument has been made that such platforms are much more important than meets the eye. Fundstrat, a New York-headquartered investment advisory unit, explained that such on-ramps will be integral in a potential Bitcoin rally over 2019.
As Blockonomi reported previously, Fundstrat's "2019 Crypto Outlook" revealed that it expects for infrastructure plays, like Binance's support for credit card purchases, as one of nine "incremental improvements in the cryptocurrency landscape" that could boost the market over the coming months.
The post Binance Brings Bitcoin To Millions of Australians With "Lite" Platform appeared first on Blockonomi.

Blockonomi.com is author of this content, TheBitcoinNews.com is is not responsible for the content of external sites.