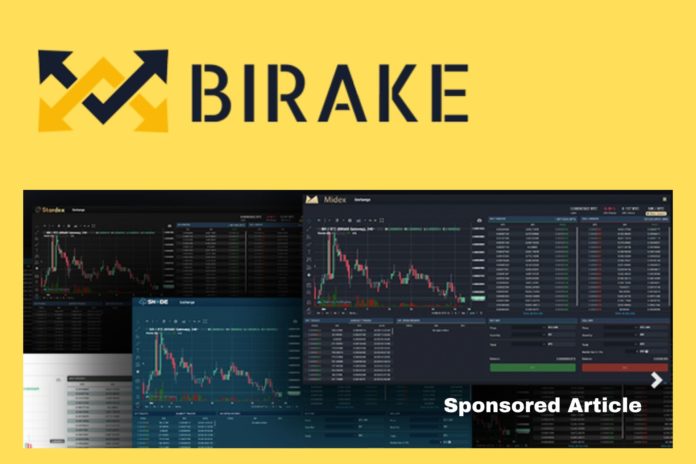 Launched two years ago, Birake Cloud successful idea is now also adopted by Binance Cloud and KuCoin Cloud.
If it is all about development and community, then Birake adheres to blockchain principles.
For any exchange, users and volumes are important. Birake does that with ease, reliably, and cheaply. This is important especially when cryptocurrency exchanges are indispensable for the success of crypto. The scene is largely unregulated. In some countries like China, trading digital assets are illegal. This means the community, made of traders and entrepreneurs, must derive beneficial means of asset custody, trading and safe transfer of assets.
But the scene is also nascent. Crypto as an industry blossomed right after the great ICO-induced rally of 2017. Then, exchanges were few, few white labels, and while most would have loved to hold and trade BTC as the coin rallied to new highs, most centralized exchanges were operating at peaks and barred new registrations.
White label crypto exchange of Birake
That's why white labeling, an innovative solution where an entity, like Birake, allows clients to set up their exchanges using availed infrastructure is crucial not only for adoption but for the ecosystem's liquidity.
White label solutions are available, fully equipped with necessary tools enabling easy setup of exchanges without the need of investing in traditional infrastructures and other research requirements. It is a means through which firms can bypass impediments and launch exchanges, tapping crypto's' multi-billion markets faster and cheaply.
The best part about launching an exchange from Birake is that it requires no technical knowledge. It is more like plug and play. All a user has to do is follow the steps and launch an exchange from a platform that has been in business for the last two years. There is even a demo, a simulation of how a live product would perform.
Launching a cryptocurrency exchange from Birake eliminates worries regarding technical implementations, needs of servers and hosting, customer or client support. All this is provided by Birake.
For liquidity, Birake interconnects exchanges within its network, sharing orders and assets. Birake acts as a centralized database of orders for member exchanges, meaning they don't have to start from a clean slate. But there are other attractive personalization's. A firm can run an exchange and incorporate its brand domain name and logo. Meanwhile, traders can assess multiple exchanges at once as long as they are connected to Birake.
Business packages
There are four business packages on offer. Prices depend on the client's users trading fees split, that is, the number of users, and are exclusive of network fees. All payments are made in BIR coin, the platform's native currency.
The cheapest package is worth 0.25 BTC of which featured support include a shared order book, 100 coins already listed, secure DEX technology and a KYC platform. The platform has been tested for one year. The fourth package is worth 3 BTC, but it differs from other packages because of the customer-Birake Trade Fee Split ratio of 7:3. The first package has a Customer to Birake trade fee split ratio of 3:7.
To get started is easy and to deploy an exchange with standard functionality takes but a few days. All that is needed is a site, preferably with few users, a well-defined homepage and a logo. Further customization will delay the launch date because tests must be done.
White label solutions & Crypto Exchange by Binance
However, Birake is not the only firm that offers white label solutions and crypto exchange software. Early in February 2020, Binance announced Binance Cloud. The cloud will launch in March and through this platform, clients will launch exchanges in minutes. All these ramps, Binance claims, will share its centralized exchange liquidity, and it will be secured by the online ramp.
Commenting on this, Changpeng Zhao, the CEO of Binance, said:
"As a part of Binance's Open Platform initiative to enable more crypto access globally, Binance Cloud supports its customers and global partners with a complete turnkey exchange platform solution, consolidating the new financial infrastructure to an open platform based on blockchain technology."

Changpeng Zhao, CEO of Binance
adding
"With these initiatives focused on opening access to Binance's technology and resources as an infrastructure provider, we aim to limit the technical challenges for platforms and partners, allowing them to focus on their users and local fiat access and accelerate the global adoption of crypto."
Not to be left behind, KuCoin announced a competing crypto exchange software platform, KuCloud, moments after Binance declared their plans.
Advantages of Birake
Birake has an advantage over these two solutions. They have the needed experience after two years in operations. Their CEO is also ambitious and wants Birake to be the Rolls Royce of cryptocurrency because of the quality of their service.
Follow Birake on:
Please follow and like us:
Related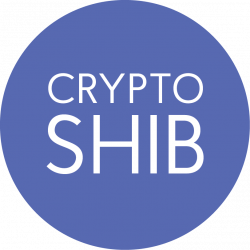 cryptoshib.com is author of this content, TheBitcoinNews.com is is not responsible for the content of external sites.