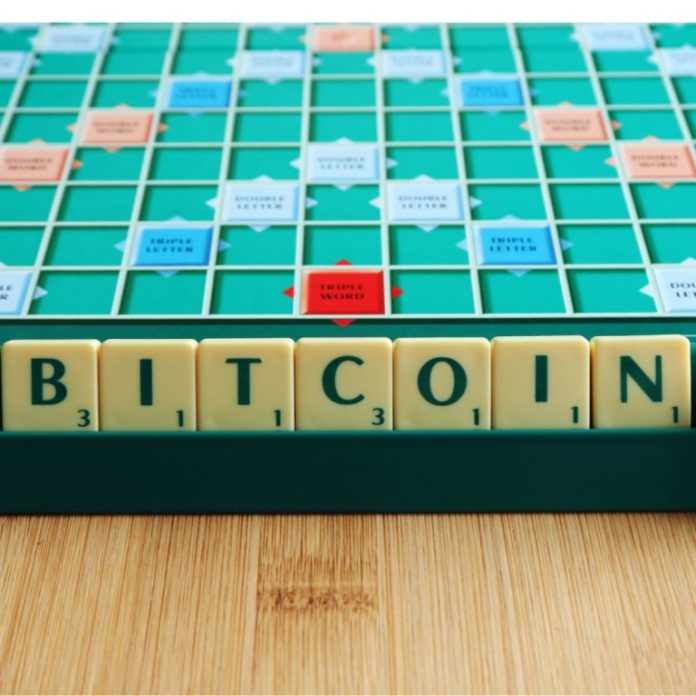 Advertisment

Para sus poseedores, bitcoin es inmensamente valioso. Excepto, es decir, para los poseedores de las siete fichas necesarias para deletrear 'bitcoin' en el tablero de Scrabble. La palabra, que ahora ha sido añadida al diccionario oficial de Scrabble, vale sólo 11 puntos. Sin embargo, la importancia de su inclusión para los partidarios de Bitcoin es notablemente mayor.
Bitcoin Entra En A La Bolsa De Scrabble
¿Qué tienen en común twerk, beatdown, zomboid y puggle? Todas ellas figuran entre las 300 nuevas palabras que se han incluido en la sexta edición del Diccionario Oficial de Jugadores de Scrabble de Merriam-Webster (OSPD, por sus siglas en inglés). La guía de referencia, publicada por primera vez en 1979, se utiliza en los torneos oficiales de Scrabble en toda Norteamérica para determinar qué es una palabra y qué es sólo una mezcla de letras. Hasta ahora, bitcoin pertenecía a esta última categoría, considerada demasiado nueva y especializada como para ser admitida en la guía sagrada.
La palabra bitcoin ha entrado ahora en las páginas del OSPD es una prueba más de los avances de la criptomoneda en la cultura popular y en convertirse en un nombre muy conocido. Este último hito en miniatura llega días después de que los glifos de bitcoin se incluyeran en la aplicación Shortcuts de Apple, y semanas después de que se les pusiera nombre en una nueva pista de Eminem. La inclusión del diccionario Scrabble de Bitcoin también atestigua el creciente peso que se da a los términos derivados de Internet, que han llegado a dominar el habla coloquial en todo el mundo. Las recientes adiciones de la OPSD a emoji, facepalm, bestie, hivemind y yowza caen bajo esta bandera.
Bitcoin No Necesita Permiso Para Jugar
Mientras que los jugadores de Scrabble competitivos con una inclinación por la criptomoneda estarán encantados de notar la inclusión de bitcoin en el diccionario oficial, el ejercicio es en gran medida académico. Los amantes de Bitcoin que deseaban desplegar la palabra en juegos de Scrabble con amigos hasta ahora sólo necesitan llegar a un consenso antes de colocar sus fichas en el tablero. De hecho, no hay nada que impida que los fans de la cripto jueguen su propia versión del juego, con puntos dobles otorgados por deletrear grapas como HODL, FOMO y shitcoin.
Como tal cual el informé técnico original, las únicas reglas que Bitcoin observa son las consagradas en su código. Sin embargo, su inclusión en el Diccionario Oficial de Jugadores de Scrabble de Merriam-Webster sirve como un pequeño recordatorio de lo lejos que Bitcoin ha llegado en tan poco tiempo.
¿Qué opinas de la inclusión de bitcoin en el diccionario de Scrabble? ¿Es un gran problema o nada qué ver? Comparte tu opinión sobre este tema en los comentarios en la parte de abajo.
For the latest cryptocurrency news, join our Telegram!
Nota del traductor: Algunos términos son usados en su idioma nativo, ya que la noticia trata sobre la versión en inglés de Scrabble.
Autor Original: Kai Sedgwick
---
Imágenes cortesía de Shutterstock
---
Ahora puedes acceder a Satoshi Pulse. Un listado completo y en tiempo real del mercado de criptomonedas. Mira precios, gráficos, volúmenes de transacciones y mucho más para las 500 principales operaciones de criptomonedas en la actualidad.
Noticias.bitcoin.com is author of this content, TheBitcoinNews.com is is not responsible for the content of external sites.