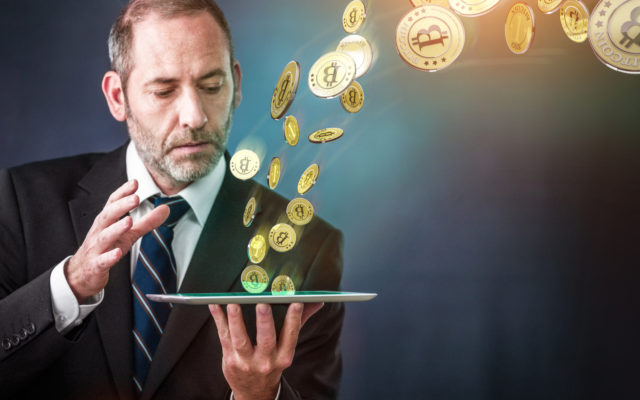 Bitcoin's 2019 parabolic rise is coming from veteran cryptocurrency traders, not newbies, the latest data suggests.
---
Newbies Absent From 2019 Bitcoin Boom
Analysis of capital inflows into Bitcoin 00, courtesy of monitoring resource Coinlib, shows huge influxes from both altcoin markets and stablecoin Tether.
Over the past 24 hours, it is in fact Tether supplying the majority of Bitcoin buy-ins, with $4.21 billion changing hands between the two cryptocurrencies.
Second is Ethereum, which saw $1.62 billion within the same period. The US dollar, on the other hand, produced around $1.16 billion, according to Coinlib.
As BTC/USD circles $12,500, theories are mounting as to how Bitcoin gained so much so quickly, and where the trajectory is likely to aim for next.
Despite Bitcoin, in general, reappearing in mainstream consciousness, the inflow data makes for interesting interpretations about just who is buying it.
One possible theory revolves around the idea that old hands are at work. Tether and Ether holders could be extending profits, while entry-level users – those who have not previously owned cryptocurrency – remain on the sidelines.
Such a scenario would place 2019's bull run phase in contrast with the previous one from 2017 when it was mainstream consumers who appeared gripped by 'FOMO' – or 'fear of missing out.'
"All data that we have indicates that the current #bitcoin rally is being driven by (crypto traders) who are already familiar with the market," Mati Greenspan, senior market analyst at UK-based platform eToro, commented on the findings Wednesday.
"…Question is, will the newbies pick up the baton and blow us past the (all-time high)?"
China, Tether And Kimchi Premiums
Alternatively, Asia – and particularly China – could lie at the heart of the enthusiasm.
As Bitcoinist previously reported, China's lockdown on purchasing cryptocurrency has resulted in traders employing evermore ingenious ways of getting exposure to the market.
Tether, commentators previously suggested, formed their major onramp, functioning as a middleman between the yuan and BTC.
Should that theory be valid, it would also explain the large volumes between Tether and Bitcoin.
Data from South Korea, where consumers are paying a premium for Bitcoin on exchanges in fiat terms, would also corroborate the concept.
Known as the 'Kimchi Premium,' the phenomenon has historically appeared during bullish phases for Bitcoin, with this month being no different. On Upbit, a major trading platform, BTC/USD in Korean won terms has already passed $13,000.
A third idea, revolving around long-awaited institutional investor involvement, may be set to influence markets in the near future. With Bitcoin futures already showing record volumes, the launch of Bakkt's futures offering in July has already been compared to the first moon landing.
---
What do you think about inflows into Bitcoin this week? Let us know in the comments below!
---
Images courtesy of Coinlib, Shutterstock
The post Bitcoin Price Rise Fuelled by Experienced Crypto Traders appeared first on Bitcoinist.com.
Bitcoinist.com is author of this content, TheBitcoinNews.com is is not responsible for the content of external sites.