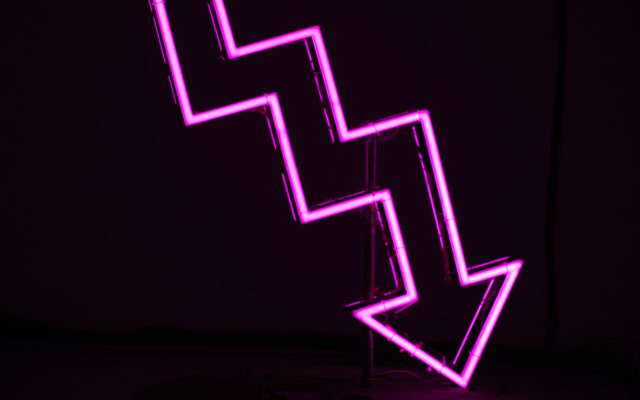 Bitcoin price jumped on Monday as traders brushed off concerns over the escalating COVID outbreak in the US.
The focus shifted to China, where the benchmark Shanghai Composite Index closed at its highest level since early 2018.
As Chinese stocks soared, it left the US stock market in a similar upside sell. All the Wall Street indices closed higher on Monday.
Bitcoin, which has formed a short-term positive correlation with the US stocks, surged on a similar call.
Meanwhile, prominent strategists from Citi and Morgan Stanley advises investors to stay cautious.
Bitcoin is attempting to break out of its weeks-long pattern of consolidation as traders try to push it in the direction of the US stock market.
The benchmark cryptocurrency surged 2.96 percent to $9,343.31 on Monday. Its bounce appeared in line with a similar upside move in the top Wall Street indices. The S&P 500, for instance, rose 1.59 percent to 3,179.72 while its peers, the Dow Jones and the Nasdaq Composite, moved higher by 1.78 percent and 2.21 percent, respectively.
Bitcoin Meets China
The gains in Bitcoin and on Wall Street surfaced despite growing concerns about a resurgence in COVID cases in parts of the US. James Athey of Aberdeen Standard Investments, meanwhile, noted that investors do not expect "draconian lockdowns" again. Their focus is more on the news related to the COVID vaccine and treatments.
But Monday's rally across the Bitcoin and the US stock market has more to do with a record-setting recovery in China.
Bitcoin, S&P 500, and Shanghai Composite trend comparison. Source: TradingView.com
On the day, the country's Shanghai Composite Index soared by 5.7 percent, its highest level since early 2018. The surge appeared after state media encouraged investors to go bullish on the post-COVID economic recovery. Countries with extreme exposure to China, which includes the US, merely tailed the Dragon's ascent.
Too Ahead of Reality
The rally in the global stock and Bitcoin market cheered investors. But, at the same time, it left a string of doubts about what exactly is influencing it.
Financial historians were quick to refer to Shanghai Composite's supersonic bull run in 2015: stocks surged by about 150 percent on media's cheerleading, only to crash later by 32 percent.
Thomas Gatley, an analyst with Gavekal Research, noted that China's stock market surge surfaced despite weak industrial profits in the previous quarter. Citi strategist Robert Buckland, meanwhile, cautioned that global equities would remain stuck in the next 12 months, adding that investors should wait for the next dip to enter the market.
Bitcoin trading inside a technical "Symmetrical Triangle" range. Source: TradingView.com
The rationale for the bearish call is that the stock market is at least 30 percent more expensive than its real valuation. Morgan Stanley also added a cautionary note about the corporate earnings releasing in the coming weeks, noting that they could have a downside impact on the stock market rally.
Bitcoin has more or less tailed the stock market's plunge and jumps in the last three months. The cryptocurrency tends to do the same heading further into Q3.
The BTC/USD exchange rate was paring its intraday gains in the early Tuesday session, down 0.7 percent. Futures linked to the S&P 500 was also down 0.2 percent into the day.
Photo by Ussama Azam on Unsplash
You want the latest news about Crypto? Sign up to our weekly Newsletter!

Bitcoinist.com is author of this content, TheBitcoinNews.com is is not responsible for the content of external sites.
source: https://bitcoinist.com/bitcoin-risks-correction-as-analysts-warns-about-stock-market-bull-trap/?utm_source=rss&utm_medium=rss&utm_campaign=bitcoin-risks-correction-as-analysts-warns-about-stock-market-bull-trap
TheBitcoinNews.com is here for you 24/7 to keep you informed on everything crypto. Like what we do? Tip us some BAT

Send Tip now!