The Bitcoin forum of social media platform Reddit is celebrating a milestone of its own December 2 after gaining its one-millionth subscriber.
---
u/CryptoBull007 Clinches Coveted Title
While there remains little cause for celebration among the Bitcoin community in the ongoing 2018 bear market, growth in one sector of its economy is undeniable: the r/Bitcoin subreddit.
Confirming the landmark membership, moderator known as BashCo awarded a prize to the millionth person to subscribe to the subreddit. That person was the account known as u/CryptoBull007.
BashCo had set up a dedicated thread in preparation for the event, with the user already appearing to have claimed the prize.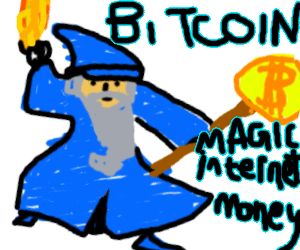 "I saw it was getting close yesterday, so I decided to make a reddit profile today for when we got close," u/CryptoBull007 had said, adding he had joined the platform after seeing an AMA session with Cardano creator Charles Hoskinson.
r/Bitcoin: 600K Users In 1 Year
Like many areas of Bitcoin's user community, r/Bitcoin has had a chequered history, with even a rival subreddit r/BTC appearing later on to drive publicity for altcoin Bitcoin Cash.
Infighting among certain members continues, Bitcoin Cash proponent Roger Ver in June this year offering to donate $250,000 to charity if moderators stopped alleged censorship of certain content on r/Bitcoin.
Membership has meanwhile grown conspicuously over the past twelve months. In November 2017, r/Bitcoin celebrated reaching 400,000 subscribers.
As Bitcoinist reported, despite the downturn in Bitcoin price 00 this month and last, interest in the cryptocurrency has continued to expand.
Price volatility traditionally sparks increased attention from lay consumers, and Google statistics confirm the trend, with terms such as 'Bitcoin' and 'Is Bitcoin dead' seeing six-month highs.
So far in 2018, the Bitcoin network transacted over $2 trillion in value. Compared to last year, that figure is up by over 60 percent.
What do you think about r/Bitcoin's growth? Let us know in the comments below!
---
Images courtesy of Shuterstock
The post Bitcoin Social Media Celebrates Reddit Sub r/Bitcoin 1M Subscribers appeared first on Bitcoinist.com.
Bitcoinist.com is author of this content, TheBitcoinNews.com is is not responsible for the content of external sites.