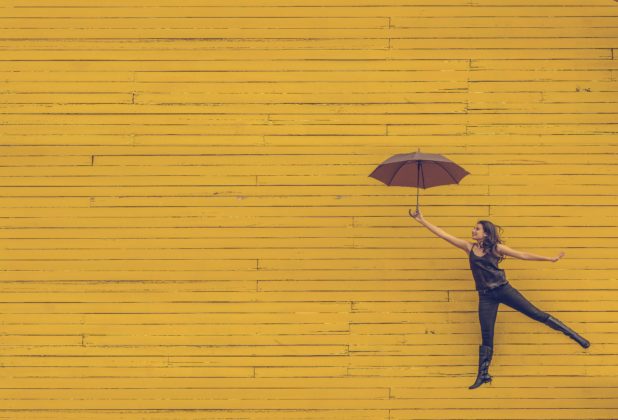 Bitcoin volumes surged dramatically after Black Thursday, a March 12 event that saw the price crashing by more than 50 percent.
The average volume recorded ahead of Bitcoin's mining reward halving came out higher than pre-Black Thursday levels.
The statistics show better market strength, hinting further price gains in the future.
Trading activity for bitcoin has picked momentum as the cryptocurrency approaches its mining reward halving in May 2020.
Coinbase, Binance, and other crypto exchanges executed $5.6 billion worth of bitcoin trades on average since March 16, 2020, according to data provided by Bitcoinity. The huge uptrend in trading activity followed Black Thursday, a mid-March event that saw traders crashing bitcoin from $7,969 to $3,858.
Bitcoin volume weekly data since October 2019 | Source: Bitcoinity
Before the dump on March 12-13, crypto exchanges had reported $3.96 billion worth of bitcoin trade volume on average between January 1, 2020, and March 11, 2020. In the week that ensued the bitcoin price crash, volume peaked $9.2 billion on average.
A Better Uptrend
The Black Thursday event separated two kinds of bitcoin's uptrend from each other. Before the crash, the cryptocurrency was rising against the backdrop of escalating geopolitical tensions between the U.S. and Iran. Investors allegedly treated bitcoin as their digital safe-haven against inflation, an economic consequence of big-scale wars.
But after the Black Thursday crash, investors' focus was shifting to a more menacing global catalyst: the fast-spreading novel coronavirus that led nations to halt economic activities to promote social distancing.
While fears led global stocks and commodities down to record lows, the newfound bottoms also created 'buying-the-dip' opportunities.
BTCUSD recovered wholly after the Black Thursday crash | Source: CryptoWhale
Bitcoin surged as a result. The cryptocurrency recovered all the losses it had incurred during the Black Thursday crash, eventually closing above $7,800 this Wednesday. The latest gains accompanied higher volumes than what bitcoin had delivered during its first-quarter uptrend.
Bitcoin Halving Hype
As price recovers wholly from the Black Thursday crash, bitcoin's bullish bias in the second quarter is gathering strength. That is mostly due to the cryptocurrency mining reward halving on May 12, 2020, an event that would slash the supply rate from 1,800 BTC per day to 900 BTC per day.
Traders anticipate bitcoin to deliver a bull run after the halving. Data obtained by Glassnode shows that they are looking to hold BTC for the long-term instead of trading it for short-term profits. The sentiment should ideally drive trade volume and volatility lower but data aggregator Messari sees a rally, nevertheless.
"As we look towards the impending issuance reduction, trading activity feels somewhat subdued after the mania around Black Thursday, one of bitcoin's worst days in history," they said in a blog post. "But with two weeks left until the halving, there's still time for markets to reveal their animal spirits."
Photo by Edu Lauton on Unsplash
Bitcoinist.com is author of this content, TheBitcoinNews.com is is not responsible for the content of external sites.
source: https://bitcoinist.com/bitcoin-volumes-leap-pre-black-thursday-levels-ahead-of-halving/?utm_source=rss&utm_medium=rss&utm_campaign=bitcoin-volumes-leap-pre-black-thursday-levels-ahead-of-halving
TheBitcoinNews.com is here for you 24/7 to keep you informed on everything crypto. Like what we do? Tip us some BAT

Send Tip now!