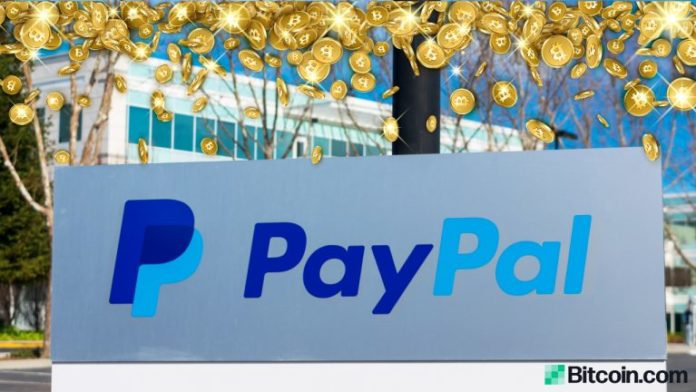 Paypal launching cryptocurrency services has given crypto investors much to think about. While many crypto users view the news as extremely bullish, some point out several areas of concern bitcoin investors should be aware of.
'Every Major Bank Is Having a Meeting About How To Support Bitcoin'
The news of Paypal launching a service that will enable customers to buy, hold, and sell cryptocurrencies directly from their Paypal accounts has triggered much discussion within the crypto industry. Users will also be able to pay for goods and services at 26 million stores that accept Paypal as a form of payment with the cryptocurrencies in their Paypal accounts.
The crypto industry has largely viewed the news as extremely bullish, sending the price of bitcoin above $13,000. Virgin Galactic chairman Chamath Palihapitiya tweeted in response to the Paypal news Wednesday:
After Paypal's news, every major bank is having a meeting about how to support bitcoin. It's no longer optional.
Regulations in the U.S. permit banks to provide cryptocurrency services. The U.S. Office of the Comptroller of the Currency (OCC) has already confirmed that federal banks are allowed to provide cryptocurrency custody services.
Messari founder Ryan Selkis tweeted: "Finally. Paypal joins the bitcoin space race … 346 million users … 26 million merchants … 20th largest 'bank' by deposits. Between them, Square, and Grayscale, it's safe to assume that all remaining BTC will be hoovered up by public companies." Recently, Square Inc. announced that it had put 1% of the company's total asset into bitcoin, worth about $50 million. Grayscale Investments has been scooping up bitcoin, adding $1 billion to its crypto products in Q3.
Twitter user Vijay Boyapati opined: "It did not escape Paypal's notice that Square was making a very large fraction of its profit allowing users to trade bitcoin. More and more financial institutions and payment processors will figure this out soon. The fiat on-ramps are getting bigger quickly."
Users Cannot Transfer Crypto Out of Paypal
Some people are concerned about Paypal's policy to disallow users from transferring cryptocurrencies in or out of its platform. The company detailed:
Currently, you can only hold the cryptocurrencies that you buy on Paypal in your account. Additionally, the crypto in your account cannot be transferred to other accounts on or off Paypal … You own the crypto you buy on Paypal but will not be provided with a private key.
Twitter handle "Plan B," known for his stock-to-flow bitcoin price prediction model, wrote: "Crypto in (the Paypal) account cannot be transferred to other accounts on or off Paypal. So, this is all a big Paypal nothing burger, just entries in a central Paypal database, nothing to do with bitcoin."
Lawyer Jake Chervinsky similarly cautioned: "Look, I understand the temptation to just be excited about Paypal & ignore the fact that they prohibit transfers to other accounts & withdrawals to self-custody. But if you can't hold your own keys, is it even bitcoin? How much will we sacrifice in the name of 'number go up?'"
Twitter user Hope Freiheit was not impressed by Paypal's announcement, stating: "They won't even allow users to withdraw the bitcoin they buy – it's just a closed platform for speculation, likely with the users getting charged an arm and leg with fees. Bitcoin doesn't need Paypal."
Spending Crypto Is a Taxable Event
Some people questioned the tax implications of spending cryptocurrencies from their Paypal accounts. "Cryptocurrencies like bitcoin are treated as property per IRS rules. This means every time you sell, exchange, or dispose of cryptocurrency to buy something, there's a taxable event," Shehan Chandrasekera of Cointracker wrote. Citing that Paypal stated that users "will be able to instantly convert their selected cryptocurrency balance to fiat currency, with certainty of value and no incremental fees," he explained:
This means every time users buy a good or service from a merchant, Paypal will automatically convert the cryptocurrency to fiat, thereby triggering a taxable obligation for the consumer.
What do you think about Paypal launching crypto services? Let us know in the comments section below.
The post 'Bitcoin's No Longer Optional' — What Investors Say About Paypal Launching Crypto Services appeared first on Bitcoin News.
Bitcoin.com is author of this content, TheBitcoinNews.com is is not responsible for the content of external sites.