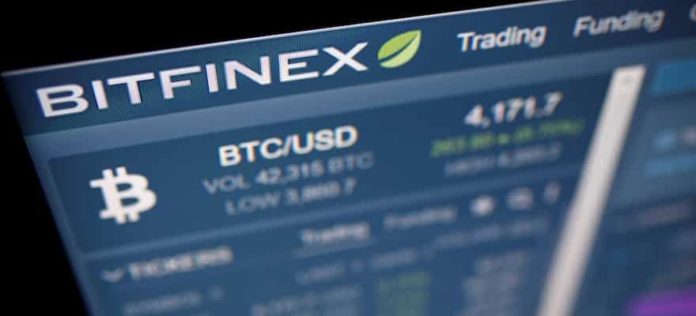 Cryptocurrency exchange Bitfinex is slated to release the beta version of EOSfinex, " a high-performance, decentralised exchange [dex] built on EOS.io. technology," in a live demonstration in London on September 26th at Blockchain Live. Bitfinex and EOS originally announced the collaborative effort to build the exchange in February of this year.
Join the Leading Industry Event!
Upon its launch, the dex will support three trading pairs: EOS/USD, BTC/USD, and ETH/USD. However, this may quickly expand: "the exchange contract is flexible and allows for the trading of any token created by a specific trusted contract. Furthermore, adding a new pair is trivial and can be done by anyone after the trusted contract issues a new tradable token."
Users will be able to make market, limit, immediate-or-cancel, and post-only orders. Additional types of orders will be added based on company feedback.
One reddit user pointed out that the new dex will eliminate the need for its users to provide identification information.
Suggested articles
4 Protocols Trying to Find the Key to the Mass-Market Adoption of BlockchainGo to article >>
A New Era of Trust for Bitfinex?
A company blog post describing the fully-decentralised exchange explained that EOSfinex would be built around three pillars: decentralization, trust, and performance.
"The key to a truly valuable decentralised trading experience comes through eliminating the need for trust," the blog post reads. "With EOSfinex, we are creating a transparent and auditable network of peer-to-peer exchange which can be monitored and verified by participants from around the world at any time."
The word "auditable" has particular relevance in this context because of Bitfinex' infamous lack of a proper audit. While the company has produced several documents that are intended to resemble audits, users have watched with confusion and concern as Bitfinex has ended relationships with auditors and published documents that explicitly say that their findings "should not be construed as the results of an audit."
Like Tethers, the so-called report is not worth the paper it's not printed on. We were not born yesterday. pic.twitter.com/guPrrt8Znw

— Bitfinex'ed 🐧 (@Bitfinexed) June 20, 2018
In any case, the development of EOSfinex is certainly a step for Bitfinex in terms of building greater trust with its user base, and potentially attracting new users.
You want the latest news about Crypto? Sign up to our weekly Newsletter!