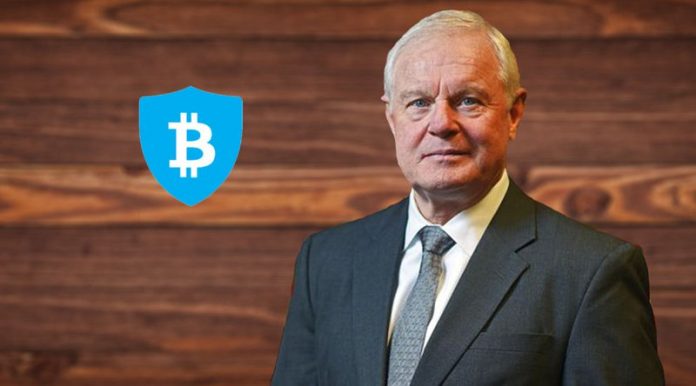 BitGo has a new CEO for its custody business.
The cryptocurrency solution provider has recruited Richard Corcoran as its new chief executive officer. Having retired some years back after over 30 years in the traditional banking and finance industry, Corcoran has come out of retirement to lead the BitGo Trust Company, BitGo's crypto custody arm.
BitGo received approval from the South Dakota Division of Banking in September 2018, empowering it to act as a qualified custodian of digital assets for its institutional investors. At the time it was launched, BitGo Chief Compliance Officer Shahla Ali said that BitGo's custody would deliver "modern security for modern assets."
BitGo CEO Mike Belshe highlighted the influence Corcoran would have on the firm, noting in the press release that he possesses a "deep understanding of the opportunities and value creation that BitGo offers to its institutional customers."
Corcoran, who brings over 30 years of wealth management experience to BitGo, will be based in South Dakota, a state he knows well, having attended undergrad in South Dakota and spent most of his professional career working in the state.
As a trained attorney, Corcoran cut his teeth with business law firm Woods, Fuller, Shultz & Smith, where he spent 10 years, before switching to the First National Bank as executive VP of Wealth Management, both roles were in South Dakota.
As VP, Corcoran led a team responsible for managing a $4 billion trust and a full-service investment brokerage department. Having just retired from the First National Bank, Corcoran is coming out of retirement to work in an industry that is, in many respects, antithetical to his old beat.
When questioned on why he decided to join the blockchain industry, having just retired from the Trust business two years prior, Corcoran told Bitcoin Magazine that he was impressed with BitGo's leadership and how far the company had come.
"I was enjoying retirement this past year and wasn't seeking new opportunities. But I was so impressed by both Mike Belshe and BitGo's achievements, and I wanted to be a part of this exciting company that is delivering the highest levels of both security and regulatory compliance."
Corcoran would report to the company's board of directors, chaired by BitGo CEO Mike Belshe. Belshe, in a separate interview with Bitcoin Magazine, said Corcoran's background is the exact profile needed to run the BitGo Trust Company.
"Combined with the BitGo Technology, Dick brings the institutional Trust management to build the world's best digital asset custodian. With Dick's team, there is no doubt in the eyes of our customers that BitGo is the absolute best custody offering."
This article originally appeared on Bitcoin Magazine.
Bitcoinmagazine.com is author of this content, TheBitcoinNews.com is is not responsible for the content of external sites.