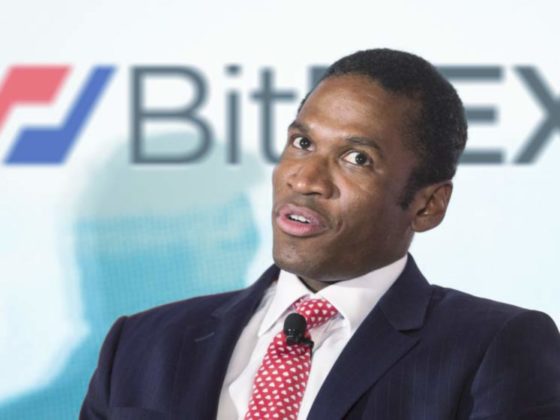 Ever since the shock Bitcoin crash on Mar 13 when BitMEX went offline due to "hardware issues," users have been awaiting an explanation. Well, today, they got them. However, "subject to two distributed denial-of-service (DDoS) attacks" isn't convincing many.
BitMEX Hit by 2 DDoS Attacks
According to an update on the BitMEX blog, supposedly written by CEO Arthur Hayes himself, the team has been "working around the clock" to figure out what happened. Upon its "post-mortem" analysis, the company discovered that it was hit by two DDoS attacks on March 13 at 02:16 UTC and 12:56 UTC.
BitMEX claims that the attacks were initiated by a botnet that had lodged itself in the system previously and waited to attack "during a peak moment of market volatility."
There's a deeper explanation about its database CPU and clogged internal traffic queue. There's more technical language about EBS volume failures and API delays as well.
Hayes also reassures his users that their personal data is safe and that the company is working hard to tighten security. Yet, only two parts of the BitMEX postmortem really matter to its users.
How many traders are being refunded due to the platform's downtime? And… did BitMEX cause the outage on purpose as some people have suggested?
Refunds ETH Traders with 40.3 BTC
As part of the company's assessment, it identified 156 accounts that were affected by the "attacks." These traders have already been compensated with BTC. According to the post:
The BitMEX team identified 156 accounts for which Last Price stops were clearly erroneously triggered on ETHUSD, caused by the unintended late processing of market orders during the first downtime at 02:16 UTC. For each stop that triggered erroneously during this period, BitMEX calculated the delta to the printed Index Price and refunded the user. A total of 40.297 XBT was refunded.
So, that should cause some solace, at least for 156 BitMEX ETH traders. But what about everyone else? BitMEX trader or no? As one angry follower pointed out:
No one cares about the attack, everyone cares bout did BitMex cause the crash?
Regardless of the attack, what role did BitMex, or their users, play in the massive crash that day in prices? No one cares about the attack, everyone cares bout did BitMex cause the crash?
— Seattle Heckler

(@SeattleHeckler) March 17, 2020
Did BitMEX Cause the Bitcoin Crash of March 13?
Hayes did adhere to the above concern in a footnote in his letter. But somehow the response feels less than sincere. He simply said:
We operate a fair and efficient platform. Trading downtime degrades the experience for all customers and reduces our stature in the market. It would be against our own interests to fabricate downtime.
However, he did note the fact that many users were demanding to know more about how liquidations interact with the insurance fund, "especially in this very demanding scenario."
No comment on why/how you made money with the insurance fund…
— Downstream Trader (@Trader564) March 17, 2020
They'll have to wait a bit longer for BitMEX to get its story straight. It seems the team is still formulating its response:
In the coming days, we will publish a series of posts about what went wrong
Hayes was pretty widely heckled on his Twitter feed as you might expect. Many traders congratulated the scriptwriter for the convincing tale, while others insisted that greater explanations were needed:
Good story, who wrote the script? Completely throw away responsibility of making users who in position cannot click any button to exit only to wait being rekt
Did BitMEX cause the crash? Not according to Mr. Hayes. But, we'll be bringing you the latest updates as the team cobbles them together. DDoS attacks are starting to feel like the crypto equivalent of "the dog ate my homework." Maybe next time, we'll get a more creative excuse.
Do you think its fair only 156 traders were compensated for their losses? Add your thoughts below!
Images via EthereumWorldNews, Twitter @BitMEXdotcom @SeattleHeckler
Bitcoinist.com is author of this content, TheBitcoinNews.com is is not responsible for the content of external sites.