Bityard is the latest cryptocurrency derivates exchange that promises a simple and easy to use platform for new traders.
In this review, we look at everything there is to know about the Bityard exchange.
You want the latest news about Crypto? Sign up to our weekly Newsletter!

Origins of Bityard
Bityard is a cryptocurrency contracts exchange headquartered in Singapore with an office at Paya Lebar Square and other parts of the world. The platform claims to be built around the concept of "Complex Contracts Simple Trade."
It was launched in November 2019 as a quicker and simplified trading platform that allows users to trade with leverage.
Bityard Platform Overview
Bityard allows people to engage in cryptocurrency contract trading. This type of derivatives trading where you can have a margin account and trade with leverage.
Leverage or margin trading allows traders to invest in financial assets without buying and keeping the underlying asset. Traders can benefit from the rise or drop in the asset's price with borrowed funds (leverage).
Most leverage trading platforms focus on professional trading tools that make it difficult for most new users to navigate. Bityard exchange focuses on simplicity.
Leverage trading has become very popular since it allows traders to maximize profits with less capital.
Users can trade nine different cryptocurrencies with Tether USD (USDT) as the base trading pair. The platform is available in over 150 countries. Also, it is regulated in the USA, Australia, and Estonia.
Here is a breakdown of cryptocurrencies available on the exchange:
Cryptocurrencies supported by Bityard:
USDT
ETH
XRP
TRC
HT
EOS
BYD
Supported FIAT currencies:
Vietnamese Dong
Indonesian Rupiah
Supported African countries: Bityard is available in 150 countries, including the USA. However, availability in the USA may differ for every state due to specific regulations
Bityard Ecosystem
The Bityard ecosystem includes BYD, a native platform token, and a trading platform that focuses on speed, security, and scalability.
Trading on Bityard

The trading platform allows users to trade cryptocurrencies with leverage. USDT is the base currency for trading pairs that include BTC/USDT, BTC/ETH, XRP/USDT, DASH/USDT, and five more.
Unlike other platforms, Bityard doesn't use order books. The exchange matches user trades itself. This method prevents slippage in the trades.
The trading application is available on the web and on mobile via the App Store and Google Play. Even though most traders prefer larger screens, mobile apps provide easy access to trades while on the go.
The trading interface on Bityard is a familiar one with the charts at the center, trade configurations on the side, and personal trade and account information at the bottom.
This is a simple approach to a part of the user experience that is usually overwhelming and had to grasp easily.
Account security is ensured with SMS and email authentication, whitelisting withdrawal addresses, and a secure PIN.
BYD Token
BYD is a native exchange token similar to BNB and Houbi token. Bityard issues it with a total circulation supply of 210 million.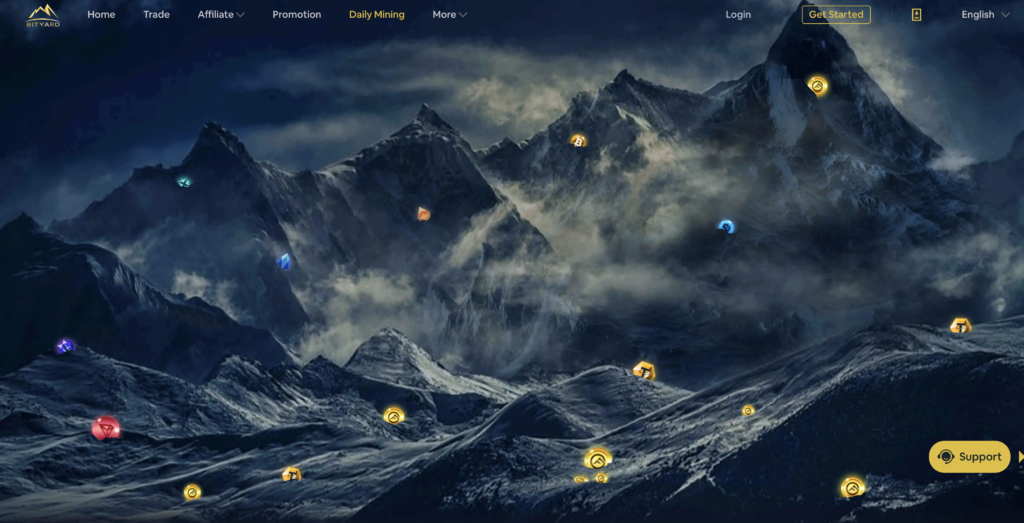 It will serve various use cases like discounted payments of trading fees and enjoyment of other incentives of the ecosystem. Users can mine BYD while they surf the website by clicking icons that appear daily.
How To Get Started On Bityard
Bityard makes it easy for users to get started. You will have to visit bityard.com, create an account, and confirm your email. The platform requires minimum details for KYC.
To encourage complete registration, Bityard rewards new users for completing various levels of verification and engagement with up to 258 USDT to be earned.
Further, Bityard has a demo account feature that lets new users learn how to trade without spending real funds. It is a great way to navigate the highly volatile cryptocurrency markets without risk for inexperienced users.
Bityard Fees and Limitations
Traders on Bityard, pay minimal fees. The exchange charges 0.05 percent in trading fees, which is less expensive than the average of 0.75 percent charged by competitors like BitMex and ByBit.
The 0.5 percent represents the opening trade fee – a fee paid to start a position. Further, traders pay an overnight fee of 0.045 percent for every extra night they hold their positions.
In short, traders pay 0.05 percent opening fees and 0.045 percent overnight fees while trading on Bityard.
Also, Bityard charges a withdrawal fee of 2 USDT, which is also lower than the average of similar platforms. Withdrawals from the exchange are only available through USDT with a maximum limit of 100,000 USDT.
Frequently Asked Questions About Bityard
Is Bityard Regulated?
Bityard is one of the few cryptocurrency margin trading platforms with extensive regulation and compliance. Bityard is regulated and licensed under Singapore's ACRA, USA's MSB from Financial Crimes Enforcement Network, Estonia's MTR, and Australia's AUSTRAC.
Bottom Line
If you are looking for a cryptocurrency derivatives trading platform with global reach and simple user experience, Bityard is an exchange you should consider.
Top features of Bityard:
Simple interface
Minimum KYC
Several mainstream crypto pairs
Faster trade execution
Extensive regulation
Let us know your thoughts on the Bityard platform in the comments section below.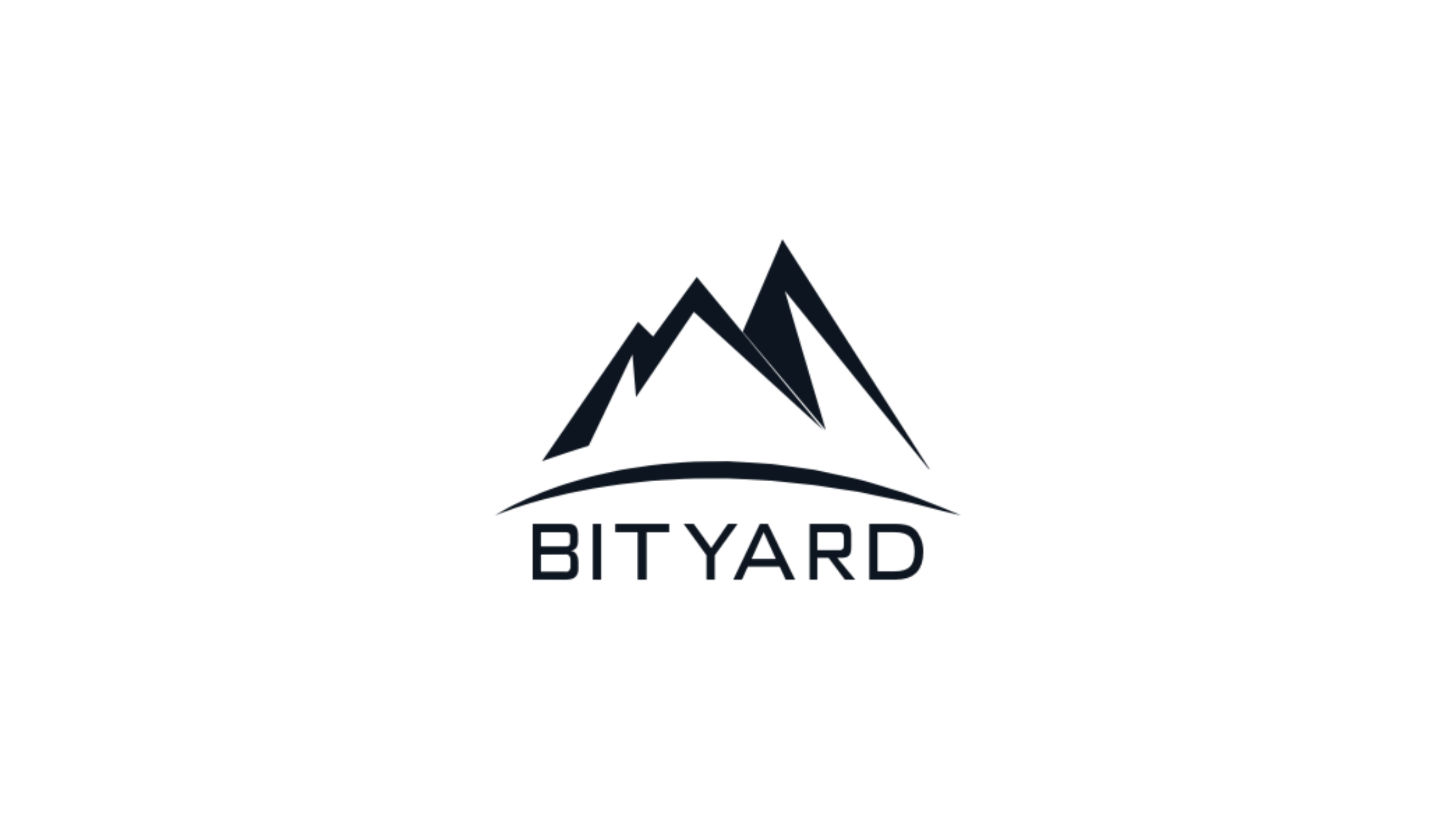 The post Bityard Review 2020: Cryptocurrency Contracts Exchange appeared first on BlockNewsAfrica.
source: https://blocknewsafrica.com/bityard-review-2020-cryptocurrency-contracts-exchange/
TheBitcoinNews.com is here for you 24/7 to keep you informed on everything crypto. Like what we do? Tip us some BAT

Send Tip now!