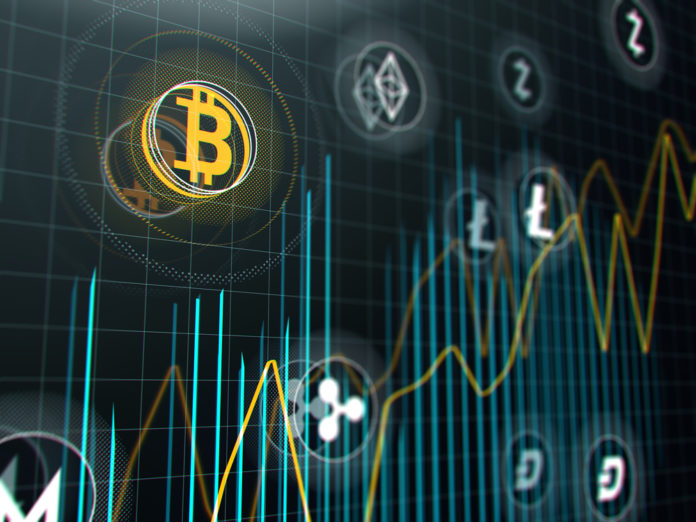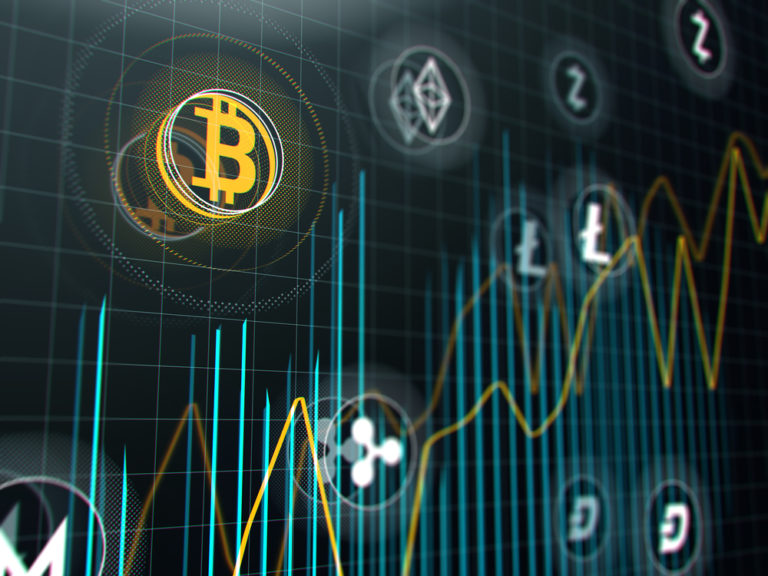 Governments and private firms are scrambling to test the public and identify, localize, and trace COVID-19 cases in their countries. Blockchain can help.
Real-time tracking of cases has widely been cited as the pivotal factor necessary to re-open economies as it would allow active cases to be isolated from the rest of the population. However, governments around the world continue to grapple with precisely how to approach the problem with a standardized model.
In the US, Johns Hopkins University (JHU) and the CDC provide tracking metrics, but they lack granular details. They also don't account for the supply chain modeling of medical supplies, potential blood donors, or the efforts of non-profits clambering to help. A more efficient and transparent allocation of information is necessary amid all of the current uncertainty.
In particular, all of that information would be better served if it was funneled into a single interface. That's precisely where blockchain platforms are striving to make an impact, and it's quickly grabbing the attention of some governments.
A Unified Monitoring & Communication Application
Combining multiple sets of data into a single interface would enable governments to better trace the trajectory of the pandemic and make swift decisions about resuming economic activity.
However, there remain some notable hurdles regarding how such vast surveillance systems would be implemented. In particular, many people are concerned about the potential privacy abuses of the joint Apple and Google tracing program.
"Privacy is a key issue during this pandemic, and as such, blockchain platforms ensure that information is shared without compromising privacy," detailed Muhammad Salman Anjum, Managing Director of Avantas Tech, in a recent interview. "After data collection is the important task of data analytics, we are just ensuring we are adding trust to the data flow."
The Avantas Tech team believes they have found a meaningful compromise by leveraging Maxonrow's KYC and the privacy-enabled blockchain network.
MedsLOCK is a communication and real-time monitoring platform built on top of the Maxonrow blockchain. Designed by UAE-based Avantas Tech, the platform is designed to coalesce all of the pertinent aspects of real-time pandemic monitoring such as medical supply chain data, patient metrics, lockdown zone updates, blood donor info, and more into a single interface.
The initial version (1.0) of the platform incorporated the management of critical medical data like the JHU application alongside trusted information from authorities on the pandemic's development. However, the Avantas Tech team has rapidly iterated the initial release to include synchronized supply chain data and coordinated welfare activities (e.g., donations) into the second release. Now on its third release, MedsLOCK embedded authorized certificate releases for governments about their official COVID-19 status — a significant step forward.
For example, one of the ideas floated among governments right now for re-opening economies is to delineate between people with antibodies to COVID-19, including patients that have recovered, and active cases, which will remain isolated. Green zones and red zones for resuming economic activity could then ensue based on the real-time data provided by integrated platforms like MedsLOCK.
MedsLOCK's current version enables people with COVID-19 antibodies or recovered patients to upload government-issued e-certificates to its dashboard, which not only incorporates the data into its model but verifies the authenticity of the document — all without exposing personal information. Moving forward, identifying people with immune defenses to COVID-19 will likely become paramount as international travel resumes and countries test visitors at their borders.
"Authorities are getting impressed during the demo sessions with the features of MedsLOCK, and its ability to easily integrate with legacy systems with low cost," continued Anjum in the interview. "In addition, they liked the aspect that we are offering MedsLOCK based on OPEX model where they pay as they use."
Avantas Tech is reportedly already working with the Saudi government and the International Civil Aviation Association on integrating its technology into its COVID-19 pandemic response strategies.
Rolling Developments of COVID-19 Require Efficient Data Sharing
Although the peak of COVID-19 may have been seen in countries like Italy and China, the pandemic is expected to have a rolling impact on other regions of the world. For example, India and Pakistan are both going through the early-mid stages of their quarantine phases, and countries in South America, such as Brazil, are trying to get ahead of the curve.
Persistent monitoring of the spread of the disease from disparate regulatory areas will become necessary as the rolling impact of the virus continues. In that context, the shared and transparent nature of an underlying (and regulated) blockchain like Maxonrow can play a significant role.
Blockchains are excellent mediums for sharing and verifying broader subsets of data from independent sources — a task that conventional databases struggle with. Feeding trusted information from various global governments into a shared and regulated network within Maxonrow presents a compelling opportunity to provide a more transparent look into how the disease is progressing. Many data sets remain incompatible, and it's challenging to convert medical supply chain data into the same system as metrics tracking patient immune statuses.
Blockchain-based supply chain platforms have also been explored extensively over the last several years, with projects like VeChain and an initiative by the UN leading the way. More recently, IBM, Tesla, and BMW have begun tinkering with blockchain-based supply chain platforms as well.
Now, they may be put to the test with a pressing scenario that necessitates precise tracking and authentication at scale.
Tech startups are understandably approaching the dilemma with a slew of refreshing ideas that may prove more appealing than handing over the keys of patient privacy to major corporations like Google that are known for data abuses.
Soon enough, governments will need to settle on a unified system for managing the outbreak. There are various options available, and the benefits of privacy-preserving data sharing of blockchains may have their moment in the limelight amid a global pandemic.
The post Blockchain Platform MedsLOCK Set to Have Impact on Tracking COVID-19 appeared first on Global Coin Report.
Read more at https://globalcoinreport.com/blockchain-platform-medslock-set-to-have-impact-on-tracking-covid-19/
Globalcoinreport.com/ is author of this content, TheBitcoinNews.com is is not responsible for the content of external sites.
source: https://globalcoinreport.com/blockchain-platform-medslock-set-to-have-impact-on-tracking-covid-19/
TheBitcoinNews.com is here for you 24/7 to keep you informed on everything crypto. Like what we do? Tip us some BAT

Send Tip now!