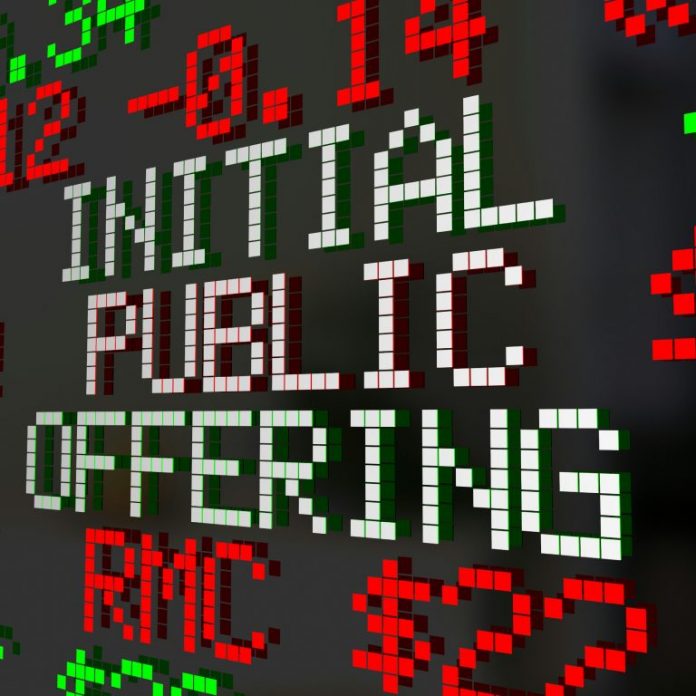 Plans by bitcoin mining equipment manufacturer Canaan to list shares on the Hong Kong stock exchange are now uncertain, as the Chinese company's application for an initial public offering (IPO) expired on Nov. 14 — exactly six months after it submitted the documents to the Asian bourse.
Also Read: Bitcoin ATMs Most Common Scam Payment Method in Australia
IPO Will 'Not Happen' in 2018
Canaan's $400 million IPO may "not happen this year as there was no update from the stock exchange for a listing hearing," according to a report by Reuters, quoting sources familiar with the matter.
The Hong Kong exchange has released a report on IPO applications, delistings and suspensions that shows that more than 200 applications have lapsed before they were finalized. The report does not identify any of the applicants by name.
Regulators in Hong Kong, including the stock exchange itself, have reportedly raised concerns about Canaan's business model and future prospects. The company — based in the "Silicon Valley Bright City" area in northwestern Beijing — controls approximately 15 percent of the global market for bitcoin mining chips and computer equipment. It ranks second only to Chinese rival Bitmain, according to a report from Stanford C. Bernstein & Co. that was released in February.
However, Canaan has tried to portray itself to investors as a chipmaker rather than a dedicated bitcoin company, Reuters said. It has claimed that it is more interested in other areas, beyond the cryptocurrency space, that are related to blockchain technologies and artificial intelligence. The idea was to assuage regulatory concerns around the perceived financial risk posed by companies in the cryptocurrency industry.
The Hong Kong stock exchange is currently looking at Bitmain's IPO application. The Chinese company filed the documents in September.
Future Listing Still Possible
According to Reuters, the expiration of Canaan's application does not mean that the Chinese manufacturer's plans to move forward with an IPO — initially valued at $1 billion — are completely dead. The company, which had roped in Morgan Stanley, Deutsche Bank AG, Credit Suisse Group AG and CMB International Capital as joint sponsors of the offering, can still apply again with updated financial information and take things from there.
However, this is not the first time that Canaan has failed to follow through on a planned share offering. In 2017, the chipmaker was getting ready to list on China's National Equities Exchange and Quotations — an over-the-counter market known as the New Third Board — but had a change of heart at the last minute and opted to pursue a listing on the Hong Kong stock exchange instead.
The lapsing of Canaan's latest IPO application comes barely a month after the Securities and Futures Commission of Hong Kong announced that it would bring crypto-assets such as bitcoin further within its regulatory oversight. The regulator plans to impose licensing conditions on investment firms that have managed or intend to manage portfolios that invest in crypto-assets, regardless of whether such assets constitute securities or futures. It has said that it plans to do so "in light of the significant risks virtual assets pose to investors."
Canaan, which was founded 15 years ago, manufactures and sells computer equipment under the Avalon brand, with customized chips specially designed for mining cryptocurrency. The company's hardware often ends up in remote locations housing large mining pools that depend on cheap electricity. Canaan posted 1.3 billion yuan ($205 million) of revenue in 2017, representing a sharp 3,000 percent increase from its 2016 results. Net profit increased sixfold to $56 million.
What do you think about Canaan's listing prospects? Let us know in the comments section below.
---
Images courtesy of Shutterstock.
---
The Bitcoin universe is vast. So is Bitcoin.com. Check ourWiki, where you can learn everything you were afraid to ask. Or read our news coverage to stay up to date on the latest. Or delve into statistics on our helpful tools page
The post Canaan's Hong Kong Listing Plans in Limbo appeared first on Bitcoin News.
Bitcoin.com is author of this content, TheBitcoinNews.com is is not responsible for the content of external sites.