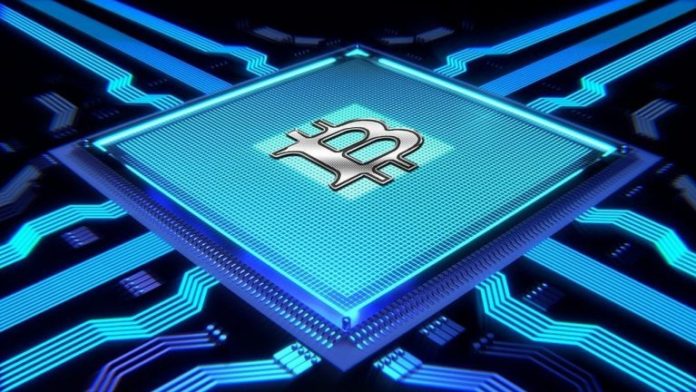 The Nasdaq-listed cryptocurrency mining company, Marathon Patent Group, has announced it will be purchasing Fastblock Mining in an all stock transaction. The firm's letter of intent revealed Marathon will acquire Fastblock for around $22 million.
The company will obtain 3,304 ASIC bitcoin miners from the deal, which will give the business a total of 5,364 Miners and an added 208 petahash per second (PH/s).
A few of the top publicly listed mining companies have been making significant moves in the U.S. in order to become the country's largest bitcoin mining operation.
During the middle of August news.Bitcoin.com reported on Marathon Patent Group's purchase of 10,500 Bitmain miners. This week on Tuesday, Riot Blockchain purchased 8,000 miners from Bitmain as well.
Both firms have been going head to head in order to capture the most hashrate. The day before Riot's announcement, Marathon revealed it acquired 1,300 ASIC machines between Bitmain Antminers and Microbt's Whatsminer series.
The letter of intent announced on Wednesday said that Marathon plans to acquire Fastblock Mining by leveraging an all stock transaction. Essentially Marathon utilized 8,658,009 shares of its common stock in a private placement transaction.
Fastblock was created in 2014 and the cofounder Bernardo Schucman will continue to work with Marathon as the firm's Head of Mining Operations.
"[Marathon] will work with Fastblock's management team to immediately begin expansion of the current power capacity in the Atlanta, Georgia facility from 15MwH to 45MwH," the company's press statement details. "The facility may be expanded up to a maximum of 100MwH of power should the Company's expansion efforts require additional power."
"This acquisition completes the final piece of our transformation," Marathon's CEO Merrick Okamoto said. "We are now well capitalized, control our own future with our own facility with extremely low power costs, and now we have one of the most experienced Bitcoin mining teams to run our operations."
The letter of intent notes that the acquisition should be 100% complete by the end of September 2020 depending on customary closing conditions.
Fastblock's cofounder said the firm was in search of an investor who wanted to continue building bitcoin mining infrastructure. Schucman claims to have built or managed over 20 crypto data centers and has mined over 50,000 BTC during his tenure.
"We have been actively seeking a partner that could help us build one of the largest bitcoin mining companies in North America," Schucman concluded.
What do you think about Marathon's plans to purchase Fastblock Mining and the added 208 PH/s? Let us know what you think about this subject in the comments section below.
The post Capturing Petahash: Marathon Obtains 3,300 Bitcoin Mining Rigs, Acquires Fastblock for $22 Million appeared first on Bitcoin News.
Bitcoin.com is author of this content, TheBitcoinNews.com is is not responsible for the content of external sites.