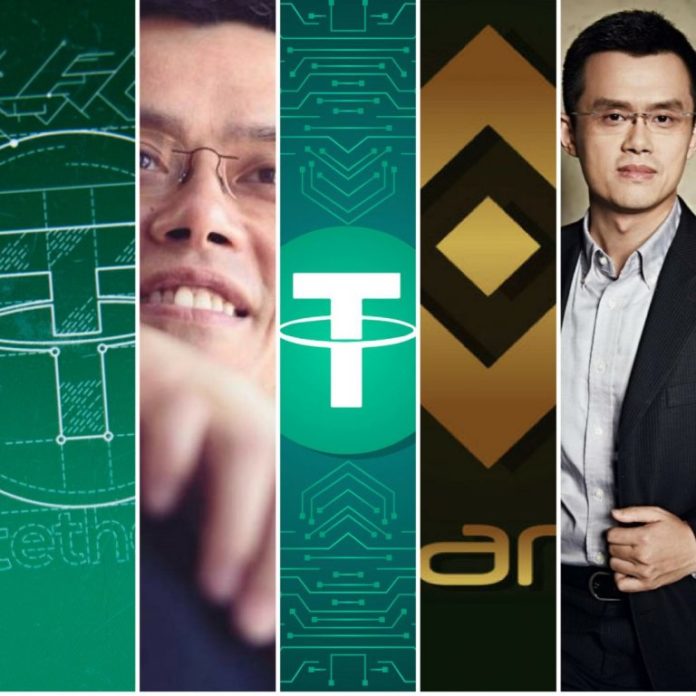 Durante una reciente conferencia en Corea del Sur, el CEO de Binance, Changpeng Zhao, respondió a preguntas sobre la relación de la compañía con la muy controversial stablecoin Tether. Reconoció que "la preocupación siempre está ahí", según los informes regionales. Binance es uno de los mayores poseedores de Tether.
El CEO de Binance Expresa Su Preocupación Por Tether
Según Anca Faget, de Coindoo, con sede en Rumanía, el director ejecutivo de Binance, Changpeng Zhao, respondió a las preguntas sobre la relación de la empresa con la controvertida stablecoin Tether. Una pregunta vino de Ran Neu-Ner, quien preguntó sobre el impacto que tendría una caída de Tether en Binance.
El Sr. Zhao respondió: "Hemos visto caer muchas monedas fiduciarias en la historia. Probablemente más veces que con las criptomonedas. Así que sí, la preocupación siempre está ahí y también es por eso que estamos listando otras stablecoins, así que promovemos activamente otras monedas estables incluyendo True USD y otras".
Binance se lanzó en el verano del año pasado con una oferta inicial de monedas que recaudó alrededor de $15 millones. Es una plataforma de intercambio de criptomonedas que atiende a una clientela internacional multilingüe. Este año ha sido un año muy ocupado para la plataforma. En su camino hacia un ambicioso objetivo de ganar 1.000 millones de dólares este año, Binance invirtió en un banco maltés, está intentando conquistar el mercado surcoreano y recientemente se asoció con Libra Credit.
Tether y Bitfinex
El Sr. Neu-Her también preguntó sobre la conexión entre Tether y Bitfinex. Muchos en el ecosistema han acusado durante mucho tiempo a ambos de manipulación de precios de bitcoin, y algunos en realidad atribuyen todo el aumento de precios de 2017 a la inflación de Tether (otro estudio, sin embargo, llegó a la conclusión opuesta).
"No he visto personalmente sus cuentas bancarias", aseguró el Sr. Zhao, "pero desde un punto de vista lógico tienen tantos beneficios de su negocio de cambio regular, que no necesitan hacer ninguna locura con el Tethering. Creo que la razón por la que no pueden revelar los detalles de sus cuentas bancarias es porque si revelan cualquier banco que estén usando, entonces la cuenta bancaria se cerraría", dijo el CEO en un evento de Korea Blockchain.
Irónicamente, las acusaciones contra Tether han disminuido hacia mediados de este año. Cuando otro estudio más sugiere una colusión de Tether, esta vez entre Tether y Kraken, la plataforma de intercambio llevó esto a su blog y atacó a periodistas a los que sintió que entendían poco sobre cómo funciona su negocio. El mes pasado, Tether trajo una figura del establecimiento para encabezar su división de cumplimiento, tal vez en un esfuerzo por calmar los temores futuros.
¿Qué importancia tiene el Tether para el ecosistema? Comparte tu opinión sobre este tema en los comentarios en la parte de abajo.
Autor Original: C. Edward Kelso

---
Imágenes cortesía de Pixabay, Binance y Tether.

---
¿Necesitas calcular tus activos en bitcoin? Consulta nuestra sección de herramientas.
Noticias.bitcoin.com is author of this content, TheBitcoinNews.com is is not responsible for the content of external sites.
source: https://noticias.bitcoin.com/negocios/changpeng-zhao-ceo-de-binance-con-tether-la-preocupacion-siempre-esta-presente/