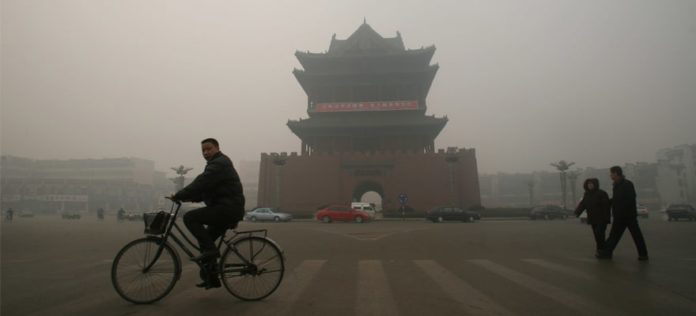 China has blocked access to 124 foreign cryptocurrency exchanges, according to the South China Morning Post.
88 exchanges and 85 ICOs
This comes as WeChat, the country's biggest social media platform with approximately one billion monthly users, executed a blanket ban on all cryptocurrency-related accounts.
Whoa! London Summit's new site is LIVE
Shanghai Securities News, an outlet affiliated with the country's financial authorities, reported that the government had identified 124 trading platforms that were still operating in the country from abroad.
Since completely banning ICOs and cryptocurrency exchanges in September 2017, and cryptocurrency mining in January 2018, and access to any kind of cryptocurrency-related website in February, the country has managed to shut down 88 exchanges and 85 ICOs, according to the SCMP. Most of its major mining companies and cryptocurrency exchanges moved overseas.
However, apparently it had missed quite a few.
Pan Gongshen, deputy governor of the People's Bank of China, said in December: "If things were still the way they were at the beginning of the year, over 80 per cent of the world's bitcoin trading and ICO financing would take place in China – what would things look like today? It's really quite scary."
Suggested articles
PayCoiner – Your Trusted Cryptocurrency Payment SolutionGo to article >>
According to Reuters, the government is also working on new laws to govern peer-to-peer internet finance in a more general sense, as at least 243 lending companies have gone out of business since June. Many people have lost their life savings, and demonstrations have taken place.
Social media following the government
According to Caixin, WeChat said in a statement that it banned cryptocurrency-related accounts because they had provided forbidden services – namely cryptocurrency trading and ICO fundraising. According to CoinTelegraph, one of the newly-blocked sites had more than 100,000 users in June 2018.
Then on Friday last week, WeChat Pay, the company's payments service, decided to completely block cryptocurrency transactions. Following that, AliPay, the country's largest payments company, followed suit, reminding its customers "not to be deceived by various false propaganda, to recognize the risks of virtual currency transactions, and to avoid the possible losses suffered."
HoIy shit, just spoke with someone based in Beijing who told me that the reason why these crypto media outlets got shut down is because they reported on the vaccination scandal that bypassed censorship via the Ethereum blockchain. This is WILD. (https://t.co/vGkcUBNs3z)

— Katherine Wu (@katherineykwu) August 21, 2018
Financemagnates.com is author of this content, TheBitcoinNews.com is is not responsible for the content of external sites.