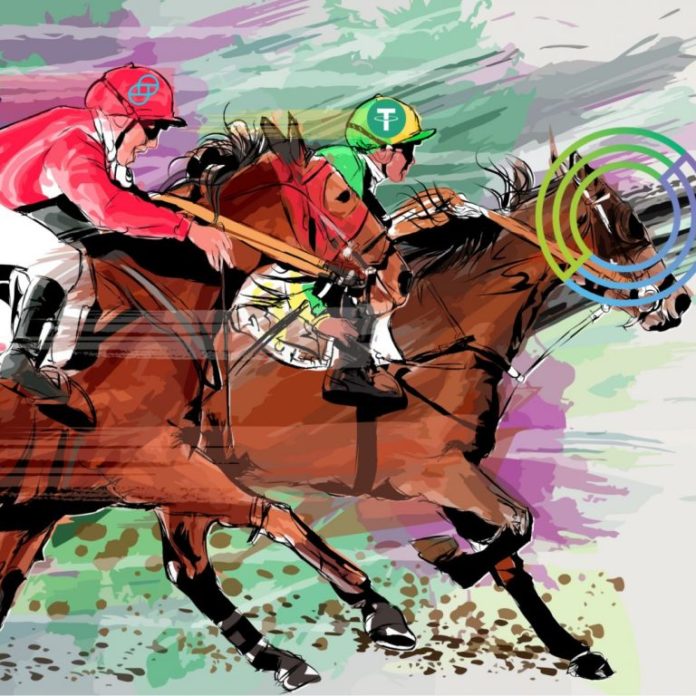 La manía con las stablecoins no muestra signos de disminuir. Una semana después de que Gemini lanzara su moneda ligada al dólar estadounidense, Circle ha seguido su ejemplo. Llamada "USD Coin" (USDC), el token ERC20 ha hecho su debut en Poloniex, el token que la plataforma de intercambio Circle de EE.UU. compró a principios de este año.
La Stablecoin De Circle Va Por Buen Camino
En términos hiperbólicos, el gigante financiero estadounidense Circle anunció hoy el lanzamiento de su stablecoin como "un hito para toda la industria de las criptomonedas". Aunque la importancia del USDC ha sido exagerada por sus creadores (Circle y Centre), es, sin embargo, una adición notable a la creciente lista de stablecoins. Al igual que la reciente stablecoin de Gemini, el USDC está respaldado por el fiat, y por lo tanto representa una simple tokenización de los activos en dólares que los clientes han depositado.
"Además del uso inmediato en Circle Poloniex y Circle Trade, más de 20 empresas también están anunciando o lanzando apoyo para USDC el día de hoy", escribió Circle. La plataforma de préstamo Blockfi es una de ellas. "Otras billeteras, plataformas de intercambio y aplicaciones de software pueden añadir soporte para el token USDC a través del estándar abierto ERC-20." USD Coin fue creado con la ayuda de Centre, un consorcio de código abierto que tiene como objetivo definir los estándares y las políticas para las stablecoin fiduciarias, principalmente USDC.
No Vale La Pena Llorar Sobre La Leche Derramada
La stablecoin de Circle se esperaba desde hacía tiempo, y los detalles se revelaron por primera vez en mayo, tras una subida de 110 millones de dólares de los inversores, entre los que se incluía Bitmain. En muchos aspectos, Circle llega tarde a la competencia, entregando su stablecoin nativa mucho después de que proyectos como Trueusd, Gemini y Makerdao hayan ganado tracción para sus propias ofertas. Hoy temprano, noticias.Bitcoin.com informó sobre la plataforma de intercambio BCEX y su deseo de listar las stablecoins Gemini y Paxos Standard.
Las stablecoins ocupan un espacio extraño en la criptoeconomía. Con muchas de las monedas más recientes, como Gemini Dollar, limitadas en gran medida a una plataforma matriz, no siempre están en competencia directa entre sí. Por otra parte, con la mayoría de los comerciantes aparentemente poco exigentes con la stablecoin que utilizan, siempre y cuando se mantenga ligada al dólar, hay poco para distinguir en muchos de los jugadores en lo que se ha convertido en un espacio extremadamente lleno de gente. Mientras que el lanzamiento de USDC de Circle es menos que sísmico, al menos quitará otro chip de la cuota de mercado de Tether, haciendo que la criptosfera sea menos susceptible de colapsar, en caso de que algo inapropiado le ocurra al USDT.
For the latest cryptocurrency news, join our Telegram!
¿Qué opinas acerca del USDC de Circle? ¿Crees que el cripto espacio necesita más stablecoins? Comparte tu opinión sobre este tema en los comentarios en la parte de abajo.
Autor Original: Kai Sedgwick
---
Imágenes cortesía de Shutterstock y Circle

---
Ahora puedes acceder a Satoshi Pulse. Un listado completo y en tiempo real del mercado de criptomonedas. Mira precios, gráficos, volúmenes de transacciones y mucho más para las 500 principales operaciones de criptomonedas en la actualidad.
Noticias.bitcoin.com is author of this content, TheBitcoinNews.com is is not responsible for the content of external sites.