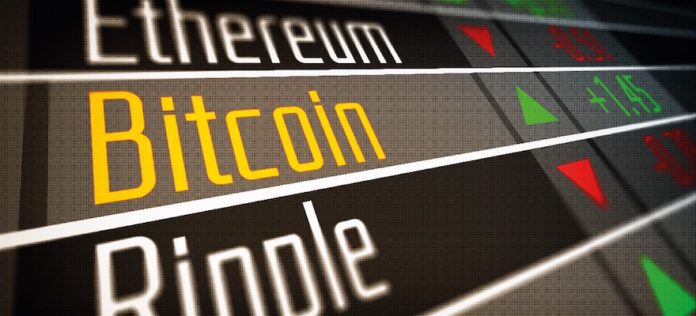 US crypto exchange Coinbase has just joined the multitudes of other crypto exchange platforms now offering and trading stablecoins. As of today, dollar-pegged USDC, which is developed by Goldman-funded startup Circle, is now available for retail investors through the company's Android and iOS apps, with Coinbase Pro professional platform to follow later.
Starting today, Coinbase customers in supported jurisdictions can buy, sell, send, and receive the USDC stablecoin. The advantage of a blockchain-based digital dollar is that it's easier to send, use in decentralized apps, and store locally. Get started: https://t.co/O6tgs8tMxz pic.twitter.com/NN2NLY4gwE

Join the Leading Industry Event!

— Coinbase (@coinbase) October 23, 2018
Acting as a sort of safe haven where crypto traders can park their assets in volatile markets, USDC is an Ethereum-based ERC-20 coin, which makes it easy for wallets, exchanges and other smart contracts to interact with the token.
Circle's stablecoin is based on an open source fiat stablecoin framework developed and governed by the CENTRE project.
"The underlying technology behind the USDC was developed collaboratively between Coinbase and Circle, in our capacity as partners and co-founders of the new CENTRE Consortium," Coinbase spelled in a blog post.
Suggested articles
Trade.io Contains Breach of Cold Storage Hardware Wallet, Protecting TIO HoldersGo to article >>
Tokenizing fiat currencies continues
USDC goes head-to-head with other stablecoins such as Gemini Dollar, Paxos Standard and Tether (USDT), the USD-backed stablecoin which is used as a proxy for physical money on many cryptocurrency exchanges. However, Circle's New York BitLicense will offer a fully audited alternative, compared to the debatable USD-backed coin that has been the subject of controversy and regulatory scrutiny due to lingering questions about its US dollar reserves.
The explosion of stablecoins is seen by many as a step to further the adoption process of cryptocurrencies, as it would give users an introduction to the main benefits of blockchain technology without having to experience extreme market volatility.
Earlier this month, New York-based and regulated platform Gemini secured US regulators' approval to its own USD-tethered stablecoins, Gemini dollar – also a cryptocurrency pegged to the US dollar.
Coinbase is pressing ahead with new listings
Claire Wells from Circle, will discuss the phenomenon at London Summit 2018. He will be joining a panel that will discuss one of the biggest questions of the cryptocurrency industry – are tokens indeed securities? He will be joined by industry professionals Aleks Nowak from BlockEx, and Xiao (Chris) Chen, the Founder of AS Corporate Advisory.
Listing the USD Coin marks the seventh cryptocurrency to be added to Coinbase's trading catalog, joining Bitcoin, Bitcoin Cash, Ethereum, Ethereum Classic, Litecoin and the most recently listed ZRX.
"The advantage of a blockchain-based digital dollar like USDC is easier to program with, to send quickly, to use in dApps, and to store locally than traditional bank account-based dollars. That's why we think of it as an important step towards a more open financial system," Coinbase added in its announcement.
Financemagnates.com is author of this content, TheBitcoinNews.com is is not responsible for the content of external sites.