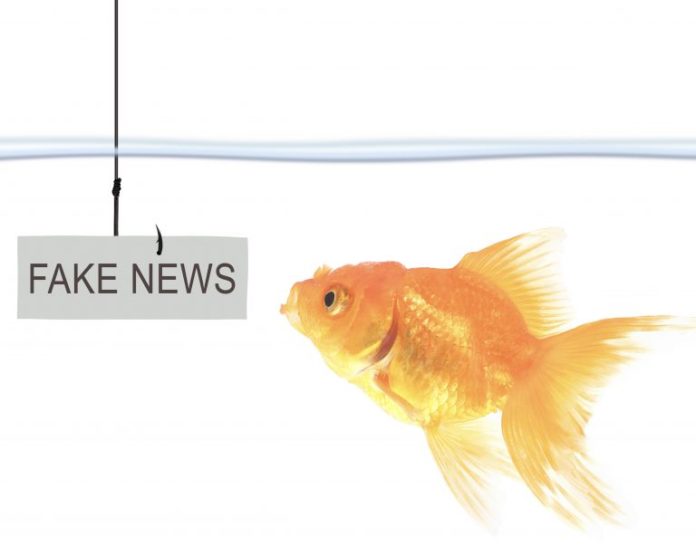 In the past week or so, a number of publications, including cryptocurrency websites, but also "reputable" mainstream outlets, have given stage to a "Kremlin economist" with a bold prediction – Russia will invest billions in bitcoin to tackle U.S. sanctions, possibly triggering a new bull run as early as next month. The claim was quoted in multiple reports, although never double-checked or substantiated.
Also read: Russia Not Ready for the Petro, Proposes Plan to Aid Venezuela Without It
Moscow Said to Dump Billions Into Bitcoin
The statements came from Vladislav Ginko, a lecturer at the Russian Presidential Academy of National Economy and Public Administration (Ranepa). Last week he told the Australian online edition Micky that new U.S. sanctions will push Moscow to diversify its cash reserves and there are limited options by which they can do so. One of them is to replace part of the $466 billion saved by the Central Bank of Russia with cryptocurrency. He insisted that Russia's elite is also being forced to dump U.S. assets and currency and "invest hugely into bitcoins." The expert economist stated categorically:
U.S. sanctions may be mitigated only through Bitcoin use.
Ginko further suggested that the first wave of significant Russian government investment into bitcoin, "worth billions of dollars," could come within the next few weeks. "I believe that Russia will start diversifying its reserves with bitcoin in February, when the U.S. Congress will introduce new sanctions," he said. The economist also shared his opinion that the Russian government is not against cryptocurrencies and noted that President Putin has referred to fintech as a key driver of the country's economy.
Toward the end of the interview, Vladislav Ginko admitted that much of his work recently has been focused on persuading Russian officials that bitcoin is the best way to alleviate the effects of tough U.S. sanctions and prove to various stakeholders of Russian society the need for investing central bank money into the "heavily oversold bitcoin."
Some 'Exclusive' Reports
The report was promoted by the Australian media outlet as exclusive, although Ginko has been actively spreading his views and forecasts on social media and in conversations with many journalists. A number of other crypto and mainstream media outlets, including Fortune, have quoted Micky's report. However, Britain's Daily Telegraph newspaper has published its own article, posting additional information – again, unconfirmed by an official government source from Russia.
The Russian expert is quoted as saying that Moscow is ready to invest as much as $10 billion in the world's most popular cryptocurrency as part of its de-dollarization efforts and in order to prevent interruptions of U.S. dollar payments for Russian oil and gas. Another unverified claim by Ginko, which has been quoted by The Telegraph, is that the cryptocurrency industry now accounts for 8 percent of Russia's GDP.
In the meantime, Micky has come out with another article on the same topic, claiming to have obtained documents from Australian crypto OTC brokerage Lupo Toro reportedly showing "large and unusual increase in the volume of OTC bitcoin purchases placed by Russian nationals." The so-called "Moscow Files" have been published under a title starting with "The Putin Pump?"
Clickbaiting With Bitcoin
Crypto prices did not see much pumping during a bearish 2018, but this didn't diminish the spate of hyperbole-laden headlines. The cryptocurrency is a very convenient target for alarmists, attention-seekers, and clickbaiters. Bitcoin does not have a CEO and can't complain about fake news, so the mainstream media simply doesn't care about the actual facts. In this particular example, Russia's Billions, Shift to Bitcoin, Ditching the Dollar, and Putin's Pump have been an irresistible choice of words for many online editors. A reply to Barry Silbert's tweet linking The Telegraph's article sums it all up very well:
This is what happens when journalism becomes shitposting. ANY PROOFS? What's wrong with reporters these days?
Russia does seek ways to decrease its dependency on the U.S. dollar. It has increased its holdings of the euro, Chinese yuan, Japanese yen, and has discussed the introduction of a common digital currency within the Eurasian Economic Union (EAEU) and BRICS. But according to one real government official, Moscow is not looking at bitcoin. Elina Sidorenko, chair of the crypto working group in Russia's parliament, recently noted that "there's not a bit of common sense" in Ginko's statements.
"The Russian Federation, like any other country in the world, is simply not ready today to somehow combine its traditional financial system with cryptocurrencies … The implementation of this idea in the next at least 30 years is unlikely to be possible," she commented. Sidorenko believes the only way to use digital assets at the state level would be to create an international cryptocurrency as a unit of account between countries. A convertible "cryptoruble" has its supporters in the Moscow corridors of power as well – it fits in Russia's "Sovereign Democracy" concept better than any decentralized crypto.
Another telling statement recently came from the chairman of the parliamentary Financial Markets Committee, Anatoly Aksakov. No one is going to ban Bitcoin in Russia, he said. His main concern was that if crypto holders are pushed against the wall by the state, they will revert back to investing in the U.S. dollar. The legislation on digital financial assets the State Duma is about to adopt on second reading in February will simply not mention cryptocurrency at all – a decision that reflects Putin's own admission that "cryptocurrency is something that goes beyond national borders."
It seems that anyone who thinks Russia will fully embrace Bitcoin doesn't know Russia very well, and anyone who thinks Russia will completely ban Bitcoin doesn't know Russia enough. In the end, Russia may decide to treat Bitcoin like Snowden: we didn't want you here but since you've come, you can stay and do your thing. And of course, we don't want you to harm the interests of "our American partners."
'Misunderestimating' Russia
Misunderstanding, underestimating, and most often misinterpreting Russia remains a common mistake, as the following video humorously conveys:
JUST IN: Vladimir Putin talks about cryptocurrency pic.twitter.com/eP85oNRVL9

— størm (@stormXBT) January 15, 2019
Sadly, the case of "Kremlin economist" Vladislav Ginko won't be the last time that mainstream media is badly wrong about Russia – or about Bitcoin.
Do you think Russia will invest in bitcoin, and if so, do you expect Moscow to officially admit it? Share your thoughts on the subject in the comments section below.
---
Images courtesy of Shutterstock.
---
OP-ed disclaimer: This is an Op-ed article. The opinions expressed in this article are the author's own. Bitcoin.com does not endorse nor support views, opinions or conclusions drawn in this post. Bitcoin.com is not responsible for or liable for any content, accuracy or quality within the Op-ed article. Readers should do their own due diligence before taking any actions related to the content. Bitcoin.com is not responsible, directly or indirectly, for any damage or loss caused or alleged to be caused by or in connection with the use of or reliance on any information in this Op-ed article.
The post Clickbait Media Uses Bitcoin and Russia to Pump Headlines Again appeared first on Bitcoin News.
Bitcoin.com is author of this content, TheBitcoinNews.com is is not responsible for the content of external sites.