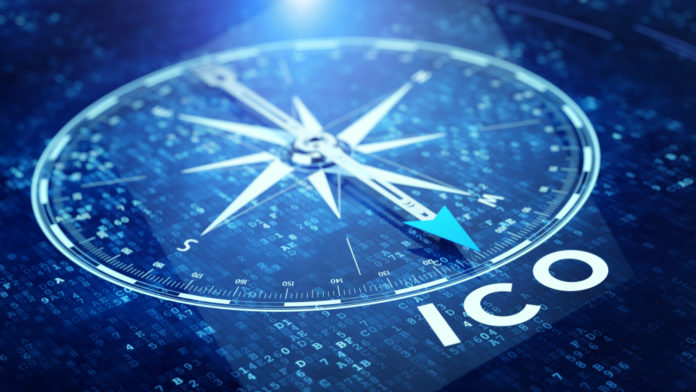 Switzerland has become the Eldorado for the new edition of digital currencies. A large corporation and a Zuger law firm now want to ignite the next stage of the ICO boom – and even think of the banks, as we has learned.
For Luka Müller it is a "machine for printing money". And as the well-known partner in the crypto scene of the Zug law firm MME explained in a small circle, this machine should soon be given to the Swiss patron in the hands.
We are talking about Daura, a joint venture between MME and telecom provider Swisscom, which the two partners will be presenting to the public on Monday as part of the Digital Switzerland Challenge 2017.
The ambitious goal of the cooperation: The first "Blockchain share" is to be launched in Switzerland by 2019, which should make it easier for smaller companies to raise capital dramatically.
According to their creators, the Daura platform allows for a capital increase to be carried out digitally and to register the "Crypto Shares" using blockchain technology. Dividend payments and the distribution of voting rights can also be made via the platform.
Progress: legal compliance
While Swisscom contributes the technological know-how, MME takes care of the legal matters. According to Partner Müller, the digital signature SwissID, in whose development Swisscom is also involved, can issue a digital security conforming to Swiss company law.
Conformity with Swiss law is seen as a significant advance over the booming first editions of crypto-currencies (ICO), which often operate in the legal no-man's-land. Müller describes the Daura share as "ICO 2.0".
Waiting for the market
The crypto specialist caused quite a stir a few months ago when he described the Swiss foundation law as too cumbersome for issuing digital currencies.
For the time being, however, Daura is only an emission instrument. There is a lack of the market and the important stock market for pricing, ie the "ecosystem". This is probably the biggest hurdle for the success of the offer. However, all sorts of assets – equities, bonds, crypto assets, but also cash – could be represented by Daura, Swisscom and MME hope.
It will continue to need the banks, the initiators. So in the advice of SMEs and in the trading of Blockchain shares. Because the latter can partially replace the corporate loans, resulting in the financial institutions also a relief on the balance sheet, they explain.
Cornèr and Leonteq on board
As it was learned, the Ticino Cornèr Bank and the Zurich derivatives specialist Leonteq are already on board.
However, a consortium has apparently been shut down that had the goal of trading small stocks via the blockchain. This was contested by Zürcher Kantonalbank, the stock exchange operator SIX and Swisscom with other partners.