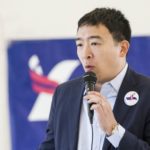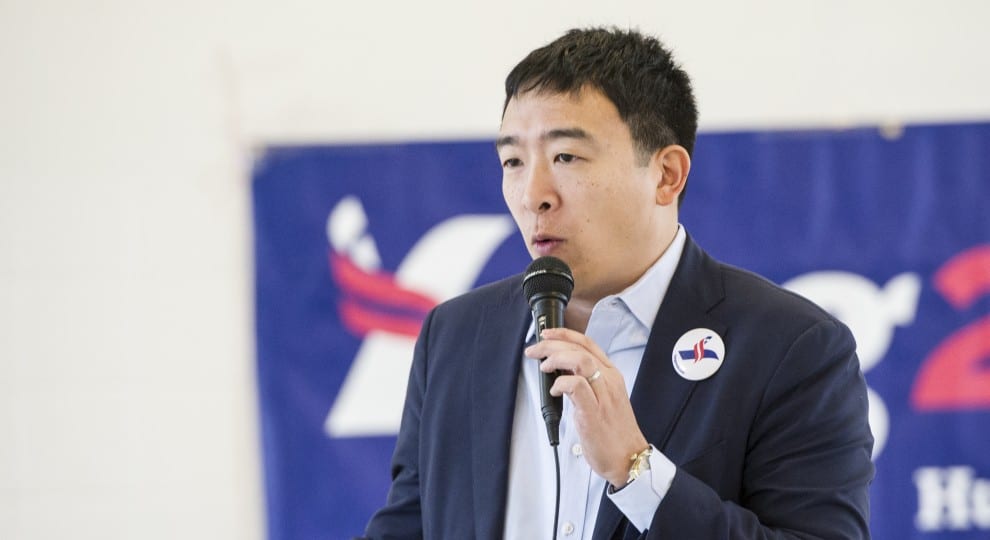 Computer antivirus pioneer and alleged fugitive John McAfee isn't the only pro-Bitcoin presidential candidate. Andrew Yang has also thrown his hat in the 2020 presidential campaign ring as a candidate for the nomination of the Democratic Party and has included crypto regulation in his policy.
Yang is a cryptocurrency proponent who accepts both Bitcoin (BTC) and ERC-20 tokens as donations for his campaigns. Aside from that, he has called for a clear regulation of virtual tokens. Yang said the current government had done very little to regulate the rapid growth of the crypto industry. He vows to give digital assets the legitimacy they need to make inroads into mainstream acceptance. His campaign page reads:
"A national framework for regulating these assets has failed to emerge, with several federal agencies claiming conflicting jurisdictions. At the same time, states have come up with a patchwork of varying regulations that make it difficult for the US cryptocurrency markets to compete with those in other jurisdictions, especially China and Europe.

Currently, different departments of the federal government consider digital assets as property, commodities, or securities. Some states have onerous regulations in the space, such as NY's BitLicense. Navigating this has had a chilling effect on the US digital asset market. It's time for the federal government to create clear guidelines as to how cryptocurrencies/digital asset markets will be treated and regulated so that investment can proceed with all relevant information."
Lack of regulatory clarity is the biggest challenge in the crypto space
Currently, there is one major obstacle stopping serious investors from investing trillions of dollars in digital assets. Lack of regulatory clarity has made it difficult to unlock the full crypto markets potential. The current legal framework isn't clear enough for institutional investors to be comfortable.
Yang also promises to establish the Universal Basic Income where every person in the US aged 18 years and above will be paid $1000 on a monthly basis.

coindoo.com is author of this content, TheBitcoinNews.com is is not responsible for the content of external sites.