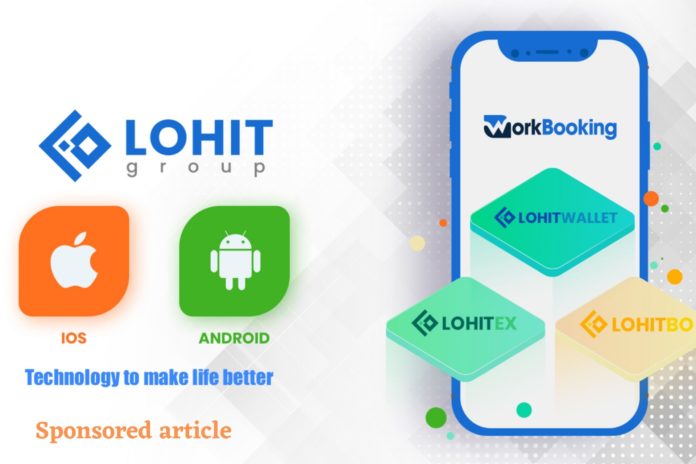 In years to come, we know what happens if the network is broken and millions of connections are destroyed at the same time. The pandemic also has the possibility of opening a completely different world economy from the current one which has been maintained for decades.
When major economic events result in shocks, it will take several years for us to completely realize the impacts of the crisis. Frequently, these crises are spiral lines in unpredictable directions.
Would anyone have thought that the mortgage default in American suburb in 2007 resulted in the financial crisis in Greece in 2010? Would anyone have imagined that the collapse of the New York Stock Exchange in 1929 had contributed to the strong rise of European fascism in 1930?
The world economy is a network of interlacing, complicated and unlimited connections. We can see the direct relations: the shop address you bought, the boss who gave you the monthly salary, the bank which provided you with a home loan. However, if it is expended to 2 or 3 relations, you will hardly confidently talk about the way these relations work.
These will make economic losses by Covid 19 become worse and worse.
In years to come, we know what happens if the network is broken and millions of connections are destroyed at the same time. The pandemic also has the possibility of opening a completely different world economy from the current one which has been maintained for decades.
The way enterprise develops information technology
After the economic crisis in 2008, there were many economic applications born, became successful and worthy billions of dollars such as Grab, Uber and Airbnb.
It is the first time the world has witnessed the largest economic recession in history with the bankruptcy of many companies and corporations. While people lack jobs, many enterprises have difficulty in recruiting the right laborers, which will result in many damages. Therefore, to solve this issue, Lohitgroup has developed a smart platform that helps people wishing to have a part-time job and enterprise look for workers at a low price. As a result, the platform Workbooking was born. In addition, when the economy starts to recess, many people will have to work online. Thus, Workbooking by Lohitgroup is expected to be one of the apps worth billions of dollars to make India become a powerhouse that owns a great deal of billion-dollar applications equivalent to available resources.
Workbooking was born to help job seekers get access with enterprises to raise their income as well as individuals hoping to employ one through a smart platform such as AI…Job seekers are easy and quickly to find the most suitable job owing to automatic selection features based on geographic location, timetable, job nature and salary. It also means that recruiters can look for the right candidate. Its mission is to bring jobs to billions of labourers all over the globe. Workbooking is the best connection between employees and available employers to make use of excess resources in society.
In addition, to integrate into the digitizing economy, Lohitgroup has been developing a lot of platforms based on Blockchain technology such as Crypto Exchange, smart and convenient Crypto wallet. We also apply Smart Contract into practical application.
Nowadays there are many big exchanges in the world such as Binance, Okex, WazirX, which has been developing in India. Furthermore, the new policy enacted by the government has had an impact on the digital market. In the future, India is a potential market in Blockchain and Crypto. The crisis in 2008 created a new market called Crypto.
LHO Token is used for intermediary trading in the ecosystem. LHO is operated as a Share of Lohitgroup. It reflects the growth of the Lohitgroup. LHO Token used for intermediary transactions in the ecosystem, including all applications and projects. LHO Token has been listed on the Vindax exchange and is trading at $ 0.095. LHO's highest translation price has reached 0.3$
Over the past 10 years of formation and development, the Crypto market has reached a capitalization of approximately 250 billion dollar. There were many countries accepting e-money; and Blockchain technology and artificial intelligence (AI) play an important part in shifting from traditional to digitizing economy. These days, Lohitgroup has still been in the process of transmitting, applying Blockchain and AI into business management and making use of the strengths of these technologies to spread all over the world in the most rapid way.
The economic crisis is a rule that has been repeated for many years in history. Through each occurrence, there are many new business models born in accordance with the development of the economy and social circumstances. The businesses may completely disappear if they don't change and gradually adapt to unpredictable fluctuations in society. The typical example of this point is Nokia in the last decade. Because the innovative, fast-moving businesses will dominate the market, impact on society, and develop strongly.
Have you chosen a direction for your business yet?
Please follow and like us:
Related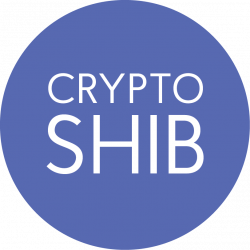 cryptoshib.com is author of this content, TheBitcoinNews.com is is not responsible for the content of external sites.
source: https://cryptoshib.com/enterprise-development-in-crisis-period/
TheBitcoinNews.com is here for you 24/7 to keep you informed on everything crypto. Like what we do? Tip us some BAT

Send Tip now!