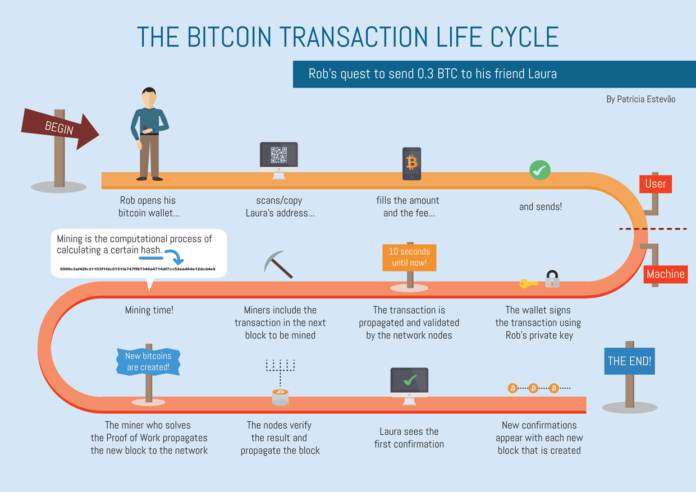 At the beginning of this year I would like to write a little basics article for the newcomers. Of cause everyone sends e-mails today and reads What's App messages. This is everyday life and only a few people are worry about it. The banking transactions are handled by many people online and PayPal is of course used by them. In this digital everyday life, cryptocurrencies are now mixed and many people are frightened of it. This is just for tech nerds, some of them say. Nevertheless, in the year before last, there was the crypto-hype and many were annoyed not to have been involved. All the greater was the glee of those because of the correction of Bitcoin and Co last year. "We've always known that …" they said. Cryptocurrencies need to regain their self-confidence and with this article, like many before me, I want to create some basics about cryptocurrencies.
What are cryptocurrencies?
Technically, the idea of ​​an electronic peer-to-peer currency was considered decades ago, but it was only in 2008, when Bitcoin was invented, that it was really successful. The foundation for the emergence of Bitcoin and all the virtual currencies that have followed since then was to fix a number of bugs that have been observed in the way money is transferred from one page to another.
You want the latest news about Crypto? Sign up to our weekly Newsletter!

Which Bugs? Well, think, for example, how long it takes for a bank to handle a transnational payment, or how financial institutions charge fees by acting as brokers for third parties in transactions. Crypto currencies operate outside the traditional financial system, most of them using blockchain technology.
What is Blockchain?
Blockchain is the digital rules book that stores all virtual currency transactions. When you buy Bitcoin, sell Bitcoin or use Bitcoin to buy a product or service, this process is recorded in encrypted form in this digital book. The same applies to other crypto currencies.
Blockchain technology can be understood as an infrastructure based on virtual currencies. It is the foundation of the house, while the connected virtual coin represents all products that are built on this foundation.
Blockchain offers a number of benefits, but is designed to address three major issues with the current remittance system.
First, the blockchain technology is decentralized. In simple terms, this means that there is no data center in which all transaction data is stored. Instead, the data from this digital book is stored on hard drives and servers around the globe. The reason for this is twofold:
It ensures that no person or company has a central authority over a virtual currency, and
It serves as protection against cyber attacks, so that criminals are unable to take control of a crypto Currency and exploit its holders.
Second, as already mentioned, there is no middleman with blockchain technology. Since there is no need for a third party bank to monitor these transactions, transaction fees are likely to drop significantly.
Ultimately, transactions can be handled faster in blockchain networks. Banks have fairly rigid working hours and are closed at least one or two days a week. And, as already mentioned, transactions abroad can take several days. With Blockchain, this review of transactions is ongoing.
…