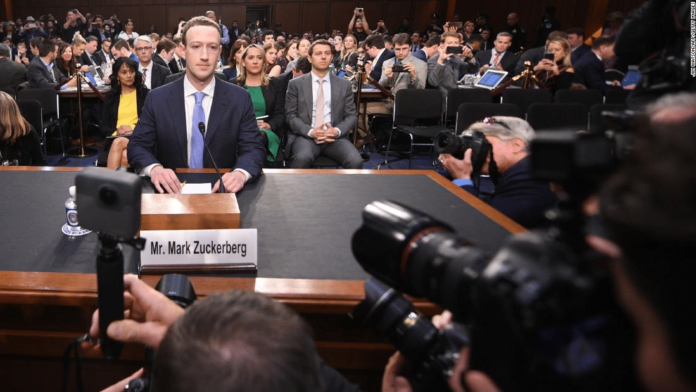 Facebook registered its crypto payments project in Geneva under the company name Libra Networks on May 2. According to a just released Reuters report the listing names Facebook Global as the main stakeholder.
The company will apparently focus on "investing, payments, financing, identity management, analytics, big data, blockchain and other technologies."
Facebook has been on a hiring spree for the blockchain-centric project and just last week the company hired two former Coinbase executives, Mikheil Moucharrafie and Jeff Cartwright. The two are crypto anti-money laundering and compliance experts with significant experience in the sector. Cartwright had worked at Coinbase since 2014 before the move. Moucharrafie joined the exchange in 2015.
Details about the Libra project are scant and it seems Facebook is keen to keep the cards close to its chest until it's completed. That said, however, the company's CEO Mark Zuckerberg has been summoned by the U.S. Senate Banking Committee to reveal details about the rumored cryptocurrency project.
Privacy Concerns and Data Protection Measures
Facebook recently sent out letters to financial institutions requesting them to share confidential financial information about its users. The move has raised data privacy concerns, especially considering the conglomerate has a less than stellar data privacy record.
The Cambridge Analytica scandal that unfolded last year laid bare its unethical data sharing practices which included sharing personal user information with third parties.
The implications still linger and in light of this, the U.S. Senate Banking Committee has asked the company's CEO, Mark Zuckerberg, to explain the purpose of the data FB is collecting. The move is to ensure that the company's present practices are in compliance with the Fair Credit Reporting Act.
Zuckerberg has also been asked to explain whether the current financial data requests are related to the Libra venture.
The committee seeks to find out whether the information provided by banks will be used to determine the creditworthiness of platform users or is being collected for marketing purposes. The company exec is expected to outline data privacy safeguards placed by the company to ensure that confidential user information is kept private.
Crypto Market Players Raise Alarm over Libra Project
Various crypto market players have expressed their skepticism about Facebook's Libra project and some have alluded to it as a probable data harvesting maneuver. Skeptics of the scheme include crypto rating firm Weiss Ratings which has publicly declared the following.
"#FB allegedly recruiting financial firms to develop its own #crypto, project codename Libra. Financial firms are being recruited yet, #Facebook is "noticeably absent" from discussions about using #DLT to enhance user privacy. What does that say about #FBCoin? #ThisIsNoCrypto"
Binance CEO Changpeng Zhao has however defended the social media giant against skeptics, citing its entry into the market as a major catalyst that will increase crypto use cases, stating, "In a decentralized world, anyone can do as they please (within limits, so long as they don't hurt others). The more people adopt #crypto, the better."
An Ongoing Data Privacy Investigation
Earlier this year, the New York Times reported that prosecutors were investigating Facebook's past data collection and sharing practices. According to the report, the social media giant is believed to have shared data on millions of its users with major technology and e-commerce companies under a long-term partnership deal.
Over 150 firms are believed to have at some point been affiliated with the scheme which went on for about ten years. Some of them include Microsoft, Apple, Amazon, and Sony.
Although the companies have now cut ties with Facebook, there are still unanswered questions that have led to the probe as prosecutors hope to shine a light on lesser known company practices.
What We Know about Facebook's Cryptocurrency Project
Facebook is looking to make a foray into the cryptoverse using its own stablecoin. Its project allegedly targets the money remittance market. Users will be able to pay for items online using the digital currency.
The company is said to be in talks with Mastercard, Visa, First Data and other major financial companies to allow seamless integration into their platforms.
Facebook is apparently also pitching a zero transaction fees concept to interested firms willing to invest in the project. Its stablecoin is allegedly set to be backed by a dollar reserve to make it less susceptible to the wild price movements that are synonymous with the digital token industry.
Analysts are already speculating that Facebook's entry into the market will be a major wave maker that will cause widespread adoption of digital coins. The argument is crutched on the fact that the firm has at least 2 billion users on its platforms which include WhatsApp and Instagram and this gives it an unrivalled reach in the social media world.
It is expected that Facebook's stablecoin users will find it easier to adopt other cryptocurrencies such as Bitcoin and add to the current market traction.
Facebook No Longer Looking to Ostracize the Cryptocurrency Sector
Facebook recently adjusted its advertising policies to accommodate the cryptocurrency sector. The company has in the past placed strict restrictions on cryptocurrency ads and only allowed pre-approved placements.
It has now explicitly declared that adverts related to industry events, news and educational articles are allowed. Those featuring Initial Coin Offerings (ICOs) and complex, opaque crypto products designed to scam users are still prohibited, and rightly so.
The company underscores that ads promoting exchanges, mining hardware and cryptocurrency software will have to undergo a rigorous review process before approval. Factors that will be taken into consideration include whether an enterprise is listed in a stock exchange, is a subsidiary of a major legitimate business and if its record is credible.
(Featured Image Credit: Pixabay)
The post Facebook (FB) Registers Secret Libra Crypto Project in Geneva as Data Privacy Concerns Loom appeared first on CoinCentral.
Coincentral.com is author of this content, TheBitcoinNews.com is is not responsible for the content of external sites.