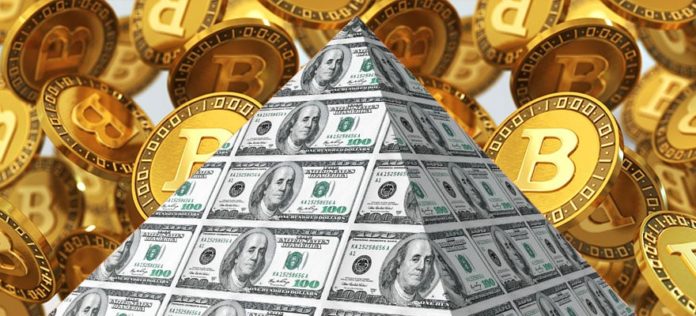 A New York resident who purportedly operated a Bitcoin ponzi scheme that solicited at least $600,000 from 80 investors was hit with a $2.5 million fine to settle criminal charges in an enforcement action filed by the CFTC against the 
cryptocurrency-related fraud
.
The court order finds that Gelfman Blueprint, Inc. (GBI) and its principal, Nicholas Gelfman were running a fraudulent scheme that involved a Bitcoin hedge fund which claims to be built on a high-frequency trading algorithm.
Starting in January 2014, the defendants took the monies form investors to be supposedly placed in a pooled commodity fund that purportedly employed a high-frequency, algorithmic trading strategy, executed by a computer trading program called "Jigsaw."
To create the illusion of their ponzi scheme, the defendants distributed false account statements to fund participants, telling investors that they made steady gains from trading the cryptocurrency, according to the complaint.
Permanent registration and trading bans
Based on the inflated profits, the defendants paid themselves several thousands of dollars in in fees, while in fact their trading account records reveal only infrequent and unprofitable trades. In addition, Gelfman is accused of embezzling the remaining pooled monies after he "staged a fake computer hack designed to conceal trading losses and misappropriation," the court says.
In addition to fiscal penalties, the court imposed permanent registration and trading bans and a permanent injunction from future violations of federal commodities laws.
James McDonald, the CFTC's Director of Enforcement, commented: "This case marks yet another victory for the Commission in the virtual currency enforcement arena.  As this string of cases shows, the CFTC is determined to identify bad actors in these virtual currency markets and hold them accountable.  I'm grateful to the members of Enforcement's Virtual Currency Task Force for their tireless work on these matters."
Financemagnates.com is author of this content, TheBitcoinNews.com is is not responsible for the content of external sites.