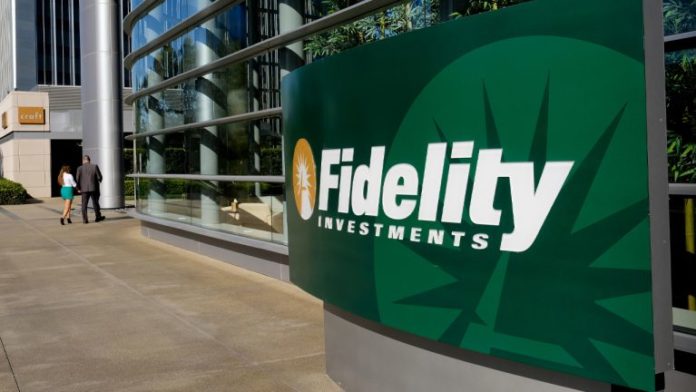 Fidelity Digital Assets (FDA) says diversifying an investment portfolio with bitcoin is especially essential now when benchmark interest rates globally are near or below zero. The opportunity cost of not allocating to bitcoin is simply higher explains FDA in its latest bitcoin investment thesis. FDA's assertions come as one survey found that as many as 60% of investors surveyed believe that digital assets have a place in a portfolio.
As a consequence, Fidelity Digital Assets says that in these uncertain times, a diversified portfolio must consist of assets that lack a correlation with traditional assets over longer periods. Only a few assets possess such an attribute and bitcoin is one of them, according to FDA's investment thesis titled, 'Bitcoin's Role as an Alternative Investment.'
In the thesis, FDA urges "investors looking to recalibrate their portfolios to evaluate the validity and impact of an allocation to bitcoin to determine if it can play a role in a multi-asset portfolio."
The results from an analysis of bitcoin's correlation to other assets from January 2015 to September 2020 show the digital averaging 0.11. Such a figure, according to FDA, indicates "there is almost no relationship between the returns of bitcoin and other assets." A low correlation is an encouraging first sign in evaluating alternative investments with portfolio diversification utility.
This low correlation might be the reason why publicly traded corporations are adding bitcoin holdings to their portfolios. Following Square's announcement that it had purchased bitcoins valued at $50 million, Stone Ridge Holdings Group (SRHG) has joined this exclusive group after revealing that the New York Digital Investment Group (NYDIG) will be acting custodian of its 10,000 bitcoins worth $114 million.
In the meantime, the number of publicly-traded companies holding bitcoin as a reserve asset has now grown to 18 as data on bitcointreasuries.org shows. The 18 companies hold a combined 612,944 BTC which is equivalent to 2.92% of the total supply.
The ongoing embrace of bitcoin by large investors is very much in agreement with the FDA's earlier thesis, which asserts that the digital asset is an alternate store of value.
Yet, despite the conclusions by the FDA and others, some critics are arguing that the excitement sparked off by institutional investors purchasing bitcoin is nothing but just a hype designed to pump the price of BTC.
Reacting to the news of Stone Ridge Holdings' announcement, a Twitter user, Cryptowhale said:
"Institutions are gleefully showing off their tiny positions in bitcoin to create hype and eventually dump on clueless retail investors. This is a deceptive tactic Wallstreet has used for decades in the stock market, and it works every time!"
The Cryptowhale suggests that institutional investors "stockpiled cryptocurrencies several years ago at extremely low prices." The critic explains that "no one is forced to disclose their BTC positions to SEC, and when they do, you should start to question what their agenda truly is."
Since Square's announcement, bitcoin has gone up from just under $10,500 to the current $11,350 per coin.
What do you think of Fidelity's latest investment thesis? You can share your views in the comments section below.
The post Fidelity Digital Assets Touts Bitcoin Credentials, As Publicly Traded Companies Now Hold Over 600,000 BTC appeared first on Bitcoin News.
Bitcoin.com is author of this content, TheBitcoinNews.com is is not responsible for the content of external sites.