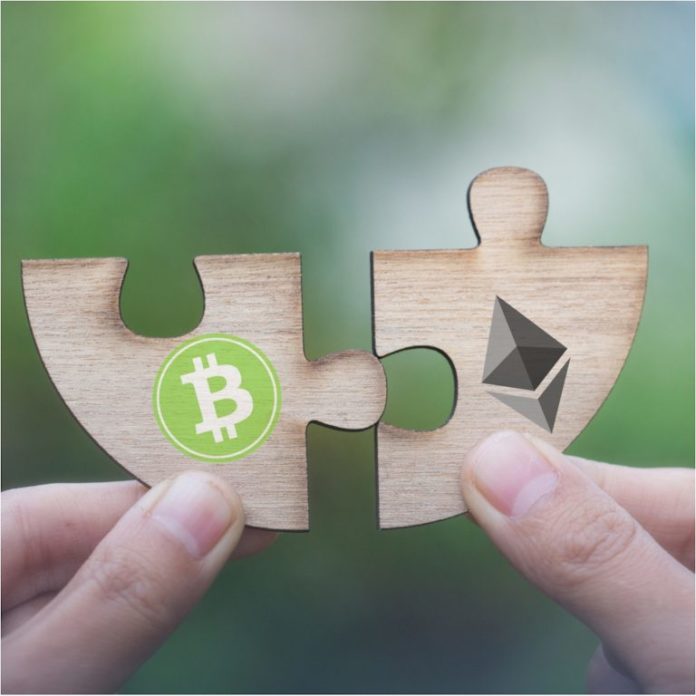 The news that Shapeshift is to move to a full custodial model, requiring KYC for anyone who wishes to swap cryptos, has sparked a wave of protests. Many users have vowed to take their business elsewhere. For cryptocurrency holders seeking a non-custodial exchange, there are several Shapeshift alternatives to choose from, with varying degrees of privacy.
Also read: Shapeshift Moves to Membership Model Requiring User Information
Shapeshifting Into a Custodial Exchange
Swapping cryptocurrencies should not require KYC any more than swapping a dollar bill for quarters. Unfortunately, not everyone sees it that way. In transforming into a custodial exchange, Shapeshift has lost its defining feature that was so pivotal in its success. The vast majority of users didn't choose Shapeshift for nefarious purposes: they chose it because it was convenient. Having to send money to a cryptocurrency exchange, wait for funds to clear, set a market buy order, cash out, and then complete the withdrawal process simply to jump between cryptocurrencies is a chore. Shapeshift promised to do the same job in minutes, with no questions asked.
Reading between the lines, it appears that Shapeshift's hand was forced by US lawmakers, likely with the threat of subpoenas and prosecution should it fail to change its business model. That being the case, it should be noted that any other US-based Shapeshift competitor is liable to meet a similar fate when it's built up enough business to attract the attention of US prosecutors. For now, at least, the following services provide an alternative means of switching between cryptocurrencies such as BCH, BTC, and ETH.
Changelly
As Shapeshift's closest competitor, Changelly now has the chance to establish itself as the market leader for cryptocurrency changers. It offers dozens of cryptos including bitcoin cash, ripple, doge, and neo. An email address is required to use the service, but for those who desire their privacy, encrypted email providers like Tutanota are always an option. Changelly is not without its controversies however, with users complaining, in the last 24 hours, that the exchange can hold monero and force KYC before releasing funds. The Prague-based service should therefore be used with caution by anyone wishing to obtain privacy coins or to swap large quantities of cryptocurrency.
Flyp.me
Flyp.me has wasted no time in capitalizing on Shapeshift's demise – or rebrand, rather, since Erik Voorhees' company isn't going away: it's simply transforming into a service that its users didn't ask or wish for. Flyp.me offers 26 cryptocurrencies including BTC (but no BCH), dash, and LTC, as well as a handful of extremely obscure altcoins. Its daily volume averages around 4 BTC, but has been on the rise in the last 24 hours since news of Shapeshift's pivot broke. Flyp.me requires no registration – not even an email address. Nor does it use web trackers or third-party analytics.
Changenow
Changenow resembles Changelly, but seems to ask less questions, and has been operating smoothly since late last year. A wide range of popular cryptocurrencies, including bitcoin cash and monero, is covered, as well as a handful of less popular ones such as pepecoin. Generally speaking, there is no need to register to use the platform or to supply an email address. However there are some exceptions: Changenow "uses an automated risk management system to check all transactions. Each case will be considered individually. According to European AML directives, KYC regulations and platform requirements, we will ask you to provide you a scan of your ID document valid in your country and additional information of the funds origin."
Coinswitch
With over 300 cryptocurrencies covered, Coinswitch boasts an enviable array of digital assets. However, the service is built upon existing platforms including Shapeshift and Hitbtc, and seems to draw most of its trades from Changelly. While its range of altcoins can't be faulted, Coinswitch would benefit from providing greater clarity on the information it requires from its users.
With Shapeshift no longer a viable option, there is a gap in the market for a more privacy-oriented alternative that is headquartered outside the subpoena-happy US. Flyp.me appears the best of the bunch for respecting user privacy, but is let down by its limited selection of coins. Hopefully it will expand its service or a new competitor will emerge that will facilitate the entirely lawful desire for an individual to swap one cryptocurrency for another.
What's your favorite cryptocurrency changer and why? Let us know in the comments section below.
---
Images courtesy of Shutterstock, and Twitter.
---
Need to calculate your bitcoin holdings? Check our tools section.
The post Four Alternatives to Shapeshift appeared first on Bitcoin News.
Bitcoin.com is author of this content, TheBitcoinNews.com is is not responsible for the content of external sites.