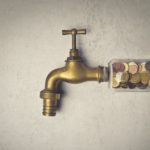 Bitcoin faucets enable users to earn small amounts of Bitcoin for doing simple online tasks. But how do you choose the most lucrative faucet? We have compiled a list comprising of the best Bitcoin faucets that you can use this February.
Bitcoin Aliens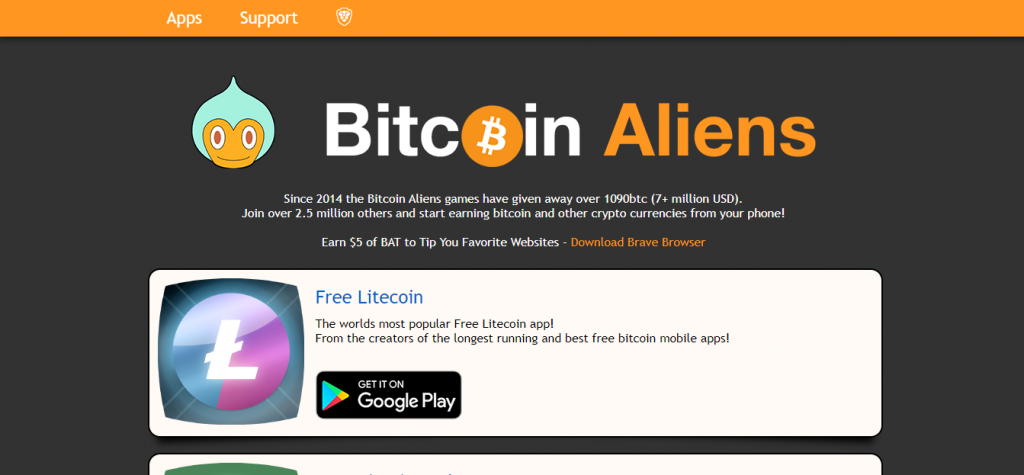 You want the latest news about Crypto? Sign up to our weekly Newsletter!

While most Bitcoin faucets ask you to watch ads or fill out captchas, Bitcoin Aliens takes a more fun approach to the faucet concept.
Bitcoin Aliens is a mobile app available for both iPhone and Android, which features a game that you can play and earn a diversity of cryptocurrencies.
The game is styled like a 2D Temple Run, where the main playable character is an alien that has to navigate his movement through space and evade certain barriers and obstructions. The longer you stay in the game and play, the more Bitcoin you will generate.
Bitcoin Aliens is currently available in mobile format, but it is still regarded as one of the highest paying faucets in the industry. However, it is one of the best Bitcoin faucet for crypto enthusiasts that love to play games.
The faucet delivers on average 4300 satoshis per hour. It is worth to know that Bitcoin Aliens does not have any hourly restraints or limits.
BTCClicks
BTCClicks has been in the faucet business for many years now and has made a reputation for being a reliable site. For over 6 years, BTCClicks has been giving away free BTC to its users.
The platform allows users to make 0.00026 mBTC for each ad they watch, click, or interact with. The ads are refreshed every 60 seconds, meaning that users are able to claim that amount once every minute.
For affiliate members and referrals made, BTCClicks rewards you with an 80% commission. The site is focused on only one method of claiming Bitcoin, which is based entirely on advertisements and advertisers. Companies and individual advertisers have the option of collaborating with BTCClicks to promote their business on the faucet platform.
There is a minimum requirement of 0.1mBTC internally on the platform.
Family BTC
As it's implied by the name, Family Bitcoin is a "family-friendly" Bitcoin faucet that gives free BTC every 15 minutes for a variety of tasks. The site has been touted to be the safest and easiest BTC faucet.
All rewards are made in Bitcoin, and the minimum withdrawal limit is set at 0.0003 BTC. You can earn free Bitcoins on the site by clicking ads, which has a payout between 0.00000002 – 0.00000010 BTC, risk satoshi to earn the double amount in a flip the coin game (the max risk 0.00100000 BTC), click a banner and view ads for 3 seconds and get 0.00000002 BTC, or execute simple offers or tasks for third-party companies.
By inviting new members to join, you can get up to 100% referral commission. This makes Family BTC one of the best Bitcoin faucets for those looking to earn substantial referral fees.
Members have to log in once every 30 days to keep their account active, as after 180 days of inactivity, the site will delete their account.
CryptoAddicted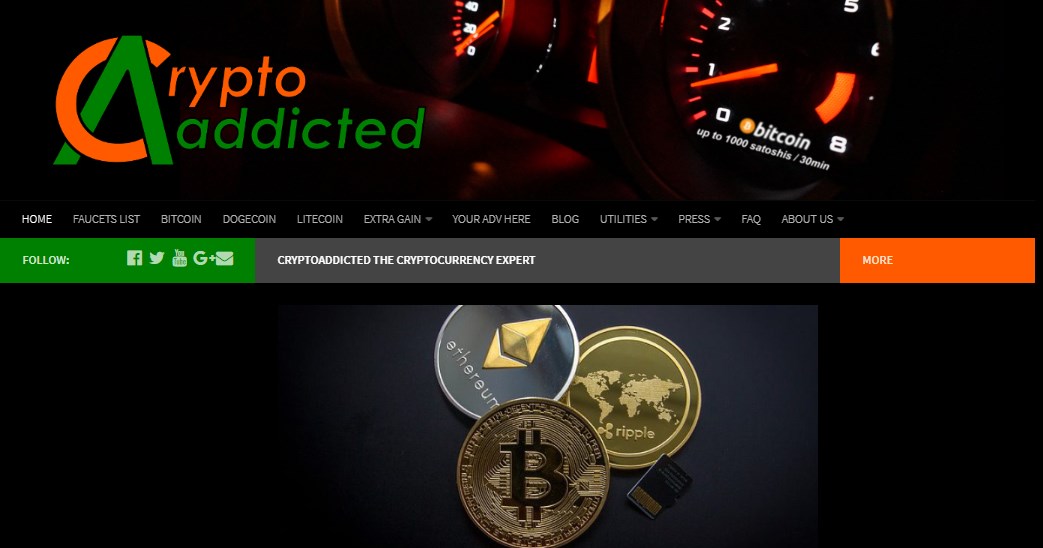 CryptoAddicted is a platform that has a variety of faucets where users can claim fractions of Bitcoin, Litecoin, Dogecoin, Ethereum, and other cryptos every 30 minutes. You will be able to withdraw your rewards only if you have at least 50,000 satoshis in your balance.
Each time you make a claim from the faucet, you will receive a fixed amount of Satoshi, which will be featured on the faucet page. The average amount will differ based on the BTC/USD exchange rate at that time and its advertising revenue.
When your total balance reaches 50,000 Satoshi, the sum will be directly transferred to your Bitcoin wallet on Saturday/Sunday of that week.
CryptoAddicted does not charge any fees for its services. By referring new members to the site, you will receive a 10% lifetime commission on all the claims of the users you referred to.
Fire Faucet
Fire Faucet is an auto faucet where users can automatically claim all the cryptocurrency without having to do anything.
The site allows you to claim 9 different cryptos, including Bitcoin. You can require the assets without having to complete captchas as the process is entirely automatic. To start the Autofaucet, you will have to first make Auto Claims through solving Captcha, short links, or mining. After this, the program will run completely automatically. Each faucet or short-link generates 50 Auto Claims.
FaucetHub is the payment processor supported by the website. There is no minimum withdrawal requirement, and you can start withdrawing when you reach one satoshi's worth in every currency.
Mining rates will vary according to the price of cryptocurrencies, the difficulty of mining, and a variety of other factors. The mining feature is offered by WebMinePool. Users also have the option of mining via GPU with console mining instead of Web Mining. This is one of the best Bitcoin faucets for users that want to use their resources for less-complex mining operations.
adBTC
adBTC is a Bitcoin faucet that rewards users for clicking on ads. The Russia-based website gives on average 20 satoshis per ads, with around 50+ ads per day and up to 35 satoshis for each click.
There is also an autosurf function for specific sites that offer, on average, 15 satoshis per surf. While using autosurf to view all the sites, a user can stand to gain approximately 5000 satoshis in a day.
You will be able to withdraw your earnings for Faucethub once you have at least 25,000 satoshis. For Bitcoin, the limit for withdrawing is set at 35,000 satoshis. Withdraw times can take up to 3 working days, depending on the network load.
Through their affiliate program, users can receive 10% from surfing earnings and another 5% from their referral advertisement expenditures. The CPC starts from 6 Satoshis, and there is no minimum purchase required.
adBTC does not charge any fees.
Conclusion
This has been our list with some of the best Bitcoin faucets you can find this February. Now it is up to you to find the faucet you like and start earning those free satoshis.
Featured image: criptomonedaseico.com
source: https://coindoo.com/free-crypto-best-bitcoin-faucets-in-february/
TheBitcoinNews.com is here for you 24/7 to keep you informed on everything crypto. Like what we do? Tip us some BAT

Send Tip now!