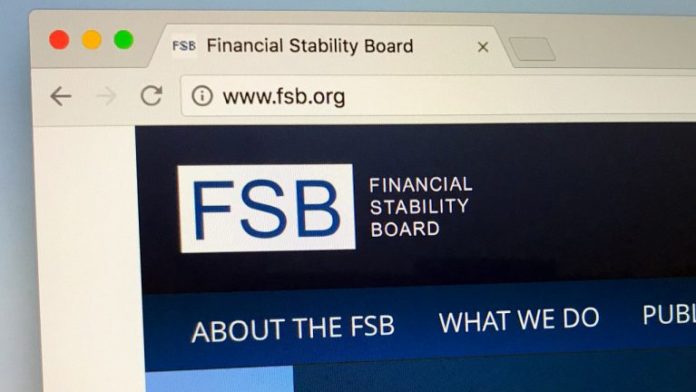 The Financial Stability Board (FSB) says stablecoins have the potential to enhance the efficiency of the provision of financial services. The body adds that the hybrid cryptocurrencies have the potential to bring efficiencies to payments (including cross-border payments) as well as to promote financial inclusion. Yet despite this acknowledgment, the FSB still argues against the widespread adoption of stablecoins claiming they "may generate risks to financial stability, particularly if they are adopted at a significant scale."
The AML/CFT Argument
In a report, the FSB says activities associated with global stablecoins arrangements (GSA) "pose risks that can span across banking, payments, and securities/investment regulatory regimes both within jurisdictions and across borders."Predictably, the report states that "depending on the facts and circumstances, specific money-laundering/terrorist financing risks may emerge" with the widespread use of stablecoins.
Interestingly, however, the Society for Worldwide Interbank Financial Telecommunication (SWIFT) reports that "identified cases of laundering through cryptocurrencies remain relatively small compared to cash laundered through traditional methods." For instance, data from the UN's Office on Drugs and Crime estimates that between $800 billion to $2 trillion, or the equivalent of between 2% to 5% of global GDP, is laundered through cash channels each year.
Meanwhile, the report lists other risks associated with stablecoins and these include the decentralised nature of stablecoin arrangements. According to the FSB report, such arrangements pose "governance challenges." Furthermore, the infrastructure and technology used "for recording transactions, and accessing, transferring and exchanging coins could pose operational and cyber-security risks."
Stablecoin Supply Insignificant
However, despite the increasing regulator concern, the supply of stablecoins remains relatively low. According to data from Coinmetrics, the total supply of stablecoins was expected to exceed the $20 billion mark in October 2020 while the market capitalization of bitcoin stood at $211 billion on October 17.
Still, based on the identified risks and challenges, the FSB is proceeding to recommend that GSAs must to "adhere to all applicable regulatory standards and address risks to financial stability before commencing operation."
The report also recommends that authorities must "ensure that GSC arrangements have effective risk management frameworks in place especially with regard to reserve management, operational resilience, cybersecurity safeguards, and AML/CFT measures, as well as 'fit and proper' requirements."
A Coordinated Global Regulatory Response
The FSB report, which is coming after the release of the cryptocurrency enforcement framework document by the US government, has a total of ten recommendations. In 2019, financial regulators were alarmed when Facebook and partners announced plans to launch the Libra stablecoin. Although the Libra project appears to be faltering, countries and regulatory bodies have been working to establish a framework that will provide them with tools to control the stablecoin market.
What are your thoughts on the FSB report? Share your views in the comments section below.
The post FSB Report Says Stablecoins Promote Financial Inclusion: Urges Regulators to Tighten Laundering Controls appeared first on Bitcoin News.
Bitcoin.com is author of this content, TheBitcoinNews.com is is not responsible for the content of external sites.